Shattering iPhones could become a thing of the past if new diamond screens are given the green light for mass production.
A company called Akhan Semiconductor is testing a diamond coating that would cover smartphone screens and make them four times as strong. Apple uses a sapphire crystal lens cover on its smartphone cameras to keep them from breaking but has not upgraded the main screen.
Akhan Semiconductor's Mirah Diamond Glass is around 800 times thinner than Gorilla Glass 5 and is still stronger than sapphire-coated glass. According to Eteknix, it will also be cheaper to produce.
The catch? It is likely to be 2019 before we see the super-strong glass on phones.
Akhan chief executive Adam Khan would not reveal the names of the manufacturers testing the products. According to Cnet, one of the hold-ups is finding a solution to the problem of the screen's reflectiveness once the diamond coating is applied. More glare means higher brightness and, of course, a quicker battery drain.
Once the issues are ironed out, the promise of a shatter-proof screen would have most people interested. iPhone users in particular will be drawn, given the high cost of screen replacements on the iPhone X.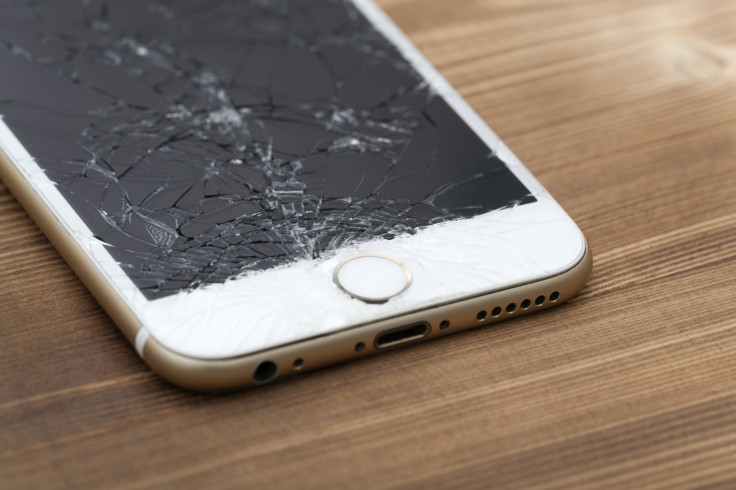 AppleCare Plus, the company's two-year extended warranty and insurance policy, costs users £199. It covers the iPhone for manufacturing issues and two instances of accidental damage. Anybody who takes out the policy will pay £25 to replace the screen or £79 to replace the entire device (these prices are only valid twice in the two years).
But if iPhone X users do not buy the insurance, they will pay £286.44 for a screen replacement and £556.44 for any other damage. An iPhone 8 screen replacement will cost £156.44 and other damage will cost £356.44.
TechInsights costing analyst Al Cowsky said Apple had the ability to charge premium prices. "Apple can be different here because they are the 800lb gorilla," he said.
Cowsky added that the steel frame on the iPhone X was less likely to bend than the aluminium, a common issue with the iPhone 6 model.