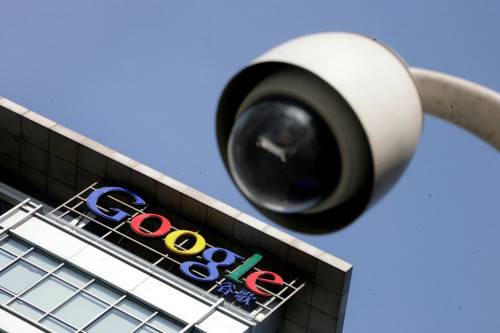 India's Election Commission shelved plans to partner with Google to improve voter access to information, after a cyber security backlash in the wake of the Edward Snowden NSA revelations.
Google, which partners with governments in several countries including Mexico and the Philippines on similar programmes, said it had not pitched any project that would have involved data not already in the public domain.
India, the world's largest democracy, is due to host a general election early next year. Google had tendered a project to the election regulator to help set up a simpler and faster tool for voters to check whether they were registered correctly or not.
Google would have shared the software tools required and offered the help of its engineers in a non-commercial agreement, Gaurav Bhaskar, a spokesman for Google's Indian unit told Reuters.
However, the plan was opposed by the Indian Infosec Consortium, a government and private sector-backed association of cyber security experts. The group said in a statement last week it feared Google would collaborate with "American [spy] agencies" such as the National Security Agency (NSA).
The Election Commission did not clarify why it abandoned the plan. However, an unnamed official told the news agency that Google's proposal was not a major improvement on its existing website, and that Google's association had drawn criticism.
A member of the ruling Congress Party said the proposal was a "sensitive issue" and that political parties had not been sounded out.
A spokeswoman for the main opposition Bharatiya Janata Party said the Election Commission needed to guard voter data.
"Google is committed to help make public information on the web easily accessible to internet users across the country," the company said in a statement.
"It is unfortunate that our discussion with the Election Commission of India to change the way users access their electoral information, that is publicly available, through an online voter look up tool, were not fruitful," it added.
The regulator said in a statement on 9 January: "After due consideration, the Commission has decided not to pursue the proposal any further."
India-US relations have been hit by the row over the recent arrest and strip search of an Indian diplomat in New York.
In addition, US electronic surveillance practices have attracted severe criticism the world over in the wake of damaging disclosures from former spy contractor Edward Snowden.
US Senator to Sue Obama
Republican senator Rand Paul has announced plans to sue US President Barack Obama over Edward Snowden's revelations of unlawful spying by the NSA.
Earlier in the month, the US's secretive Foreign Intelligence Surveillance Court ruled that the NSA could continue to collect US citizens' phone data for at least another 90 days despite a panel of experts advising President Obama that a warrant must be obtained for each search.
US government lawyers have also moved to block a decision by US District of Columbia Judge Richard Leon that the NSA's data collection programme is unlawful and "almost Orwellian" in nature.