SNP, Plaid and Greens join forces to condemn Tories over 'toxic' immigration rhetoric
Parties issued joint statement in reaction to policies unveiled by Home Secretary Amber Rudd.
The Conservatives have made the most "toxic rhetoric" on immigration "seen from any government in living memory", according to the SNP, Plaid Cymru and the Greens.
The left-wing parties have issued a joint statement in the wake of Home Secretary Amber Rudd re-committing the government to slash net migration to "tens of thousands" and amid reports companies will have to publish a list of their foreign workers.
The statement, which includes the signatures of the First Minister of Scotland Nicola Sturgeon and Green co-leaders Caroline Lucas and Jonathan Bartley, said:
"This is not a time for parties to play games, or meekly respect the tired convention whereby they do not break cover during each other's conferences.
"It is an occasion for us to restate the importance of working together to resist the Tories' toxic politics, and make the case for a better future for our people and communities."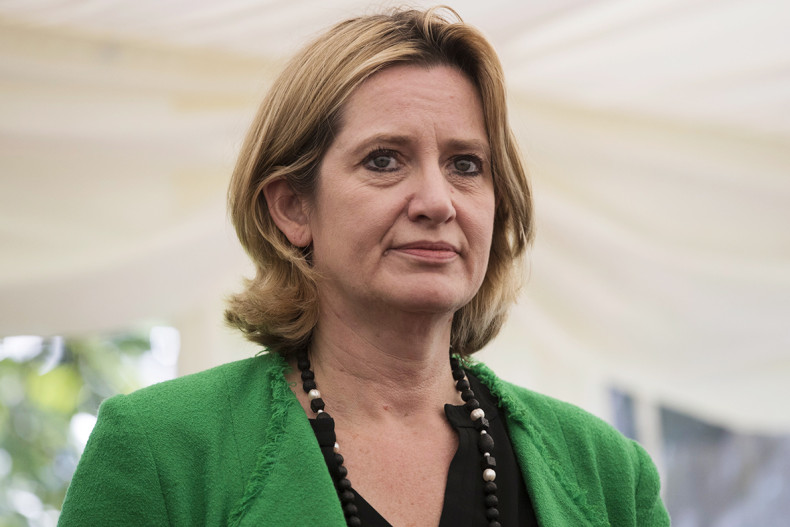 The Liberal Democrats have also weighed in on the row, branding Rudd's controversial plan as a "nasty little policy."
"This threatens to further stoke the resentment that has seen increases in hate crime across our country," said Liberal Democrat leader Tim Farron. "This policy has also shown that Conservatives are now not the party of business, the Liberal Democrats are. But this issue is about more than that, it's about what sort of society we are."
The comments come amid fears from the British business community that the UK could face a so called "hard Brexit", as the government prioritises immigration controls over access to the EU's single-market.
Theresa May has promised to trigger Article 50 – the official mechanism to split from Brussels – by March 2017. The move, followed by two years of negotiations, means Britain is expected to split from the EU sometime in 2019.