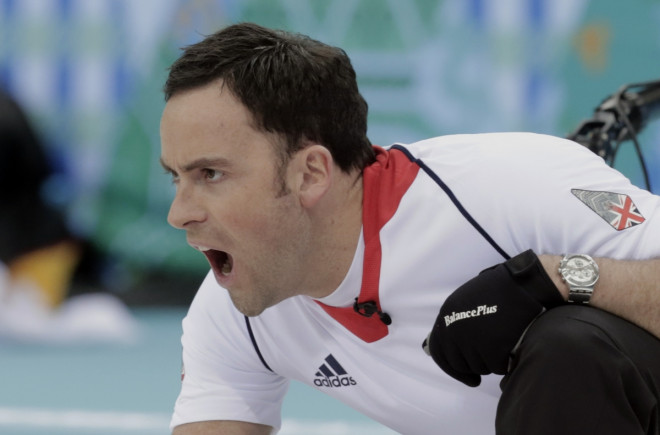 Where to Watch Live
Live coverage of Day 14 of the Sochi Winter Olympics 2014 starts at 05:00 (GMT) on BBC2, red button, radio and BBC Online.
Events
Alpine Skiing – Women's Slalom (from 12.45)
Biathlon – Women's 4x6km Relay (14.30)
Curling – Men's Bronze and Gold Medal Games (08.30 and 13.30)
Freestyle Skiing – Ladies' Ski Cross (from 07.45)
Ice Hockey – Men's Play-offs Semi-finals ( 12.00 and 17.00)
Short Track – Men's 500m finals, Ladies' 1000m finals and Men's 5000m relay finals (from 16.30)
Speed Skating – Men's and Ladies' Team Pursuit (from 13.30)
Brits to Watch
GB curling teams, Elise Christie, and Jon Eley (short track)
Highlights
Curling
While they are already guaranteed a medal, Team GB's curlers will only be aiming for gold as David Murdoch and his rink take to the ice for one last time.
Great Britain came up against Canada earlier in session nine of the round robin stage of the competition but were unable to overcome the reigning champions who beat them 7-5.
If skip Murdoch is able to lead his men to victory he will record Britain's second gold in the event, the last famously won by Rhona Martin's women's team in Salt Lake City in 2002.
Short Track
It's undoubtedly the biggest day of Elise Christie's short track career as she competes for gold in the 1000m.
Christie, who is favourite for the title, will also be racing for redemption after her previous two heart-breaking performances ended in disqualification, the knock on effect of which saw the 23-year-old face internet abuse.
Jon Eley meanwhile has progressed to the quarter-final of the men's 500m sprint.
The 29-year-old was left disappointed by his performance in the 1000m but the three-time Olympian looks to be in good shape for this, is preferred event.
Ice Hockey
There are four big names in day 14's semi-finals as Sweden take on Finland and the USA face rivals Canada for a place in the Sunday's final.
Alpine Skiing
The name on everyone's lips in the absence of Lindsey Vonn is fellow American, 18-year-old Mikaela Shiffrin.
This slalom is Shiffrin's main event and she is currently world champion.
Other's to watch out for are Austria's Marlies Schild, Maria Hofl-Riesch and double-gold-winning Slovenian Tina Maze.