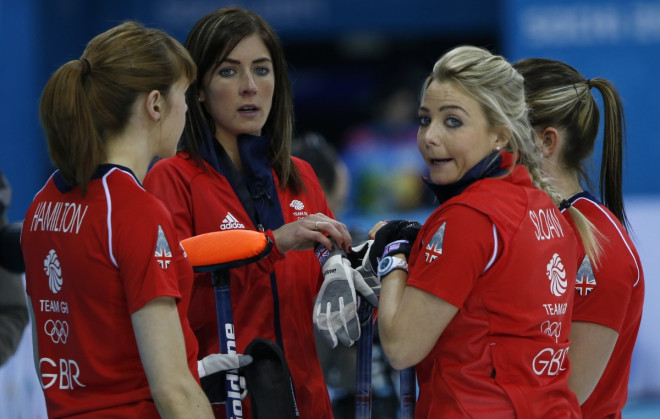 Great Britain's women missed out on reaching the gold medal match after losing to Canada in the curling semi-final but will face Switzerland for bronze in Sochi.
The unbeaten Canadian's led by Jennifer Jones took the early initiative with a 3-0 lead after two ends but a GB fight back saw them trail by just one going down the final end.
But Jones produced a nerveless last stone to reach Thursday's final against Sweden while Britain will face Switzerland with a chance to win Team GB's third medal of the Games.
Skipper Eve Muirhead said: "We knew it would be a close game we let them a few doubles and when you leave them these shots they're going to pull them off.
"We wanted to have no regrets and I'm really proud of the girls. We're going all out for the bronze medal tomorrow because we don't want to go home empty handed."
Anna Sloan added: 'We played a great last end but they played a great last shot. We're going to come back tomorrow and give our all as we don't want to go home empty handed."
The four-woman GB rink, world champions in 2013, must recover from their fifth defeat of the curling competition in order to add to Jenny Jones and Lizzy Arnold's earlier medals.
The British men face world champions Sweden on Wednesday afternoon with a chance of securing a medal.