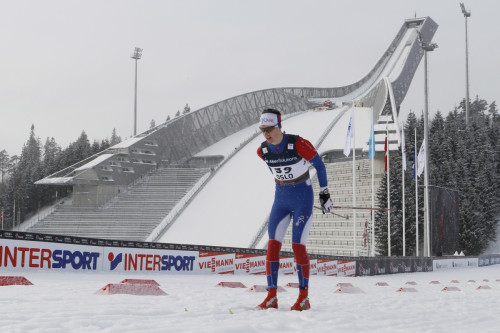 Where to Watch Live
Live coverage of Day 2 of the Sochi Winter Olympics 2014 starts at 6:30am GMT on BBC Two, BBC Red Button 1 and BBC Red Button 2 and BBC Online.
Events:
Snowboard – Ladies' Slopestyle Semi-finals (6:30am)
Alpine Skiing – Men's Downhill (07:00)
Ice Hockey – Women's Group Stage
Group B
Sweden v Japan (8:00am)
Russia v Germany (1:00pm)
Snowboard – Ladies' Slopestyle final (9:15am)
Cross-Country – Men's Skiathlon (10:00am)
Speed Skating – Ladies' 3000m (11:30am)
Biathlon – Women's 7.5km Sprint (2:30pm)
Luge – Men's Singles (2:30pm)
Figure Staking
Team – Men's Free (3:00pm)
Team – Ladies Free (4:05pm)
Team – Free Dance (5:10pm)
Ski Jumping – Men's Normal Hill Individual (5:30pm)
Brits to watch:
Amanda Lightfoot (Biathlon – Women's 7.5km Sprint)
Callum Smith (Men's Skiathlon 15 km Classic + 15 km Free)
Jenny Jones and Aimee Fuller (Snowboard – Ladies' Slopestyle Semi-finals)
Snowboard
Jones and Fuller have their chance to gain a medal for Team GB by qualifying for the final.
Ice Hockey
Following the first matches of Group A, it is now the turn of the teams in Group B to gear up for action. Sweden will play Japan while Germany take on Russia in the opening games of their group.
Cross Country Skiing
Callum Smith will be looking to make Great Britain proud at Sochi as he embarks on a 30 km long contest against 67 other competitors for the medal.
Figure Skating
Paul Bonifacio Parkinson (Italy), Jason Brown (USA), Kevin Reynolds (Canada), Evgeny Plyushchenko (Russia), Tatsuki Machida (Japan) are in action for the men's free program.
In the ladies free program, Kaetlyn Osmon (Canada), Gracie Gold (USA), Akiko Suzuki (Japan), Valentina Marchei (Italy) and Yulia Lipnitskaya (Russia) will look to melt the ice with their performance.
In the Free Dance, Cathy and Chris Reed (Japan) will display their rhythm followed by Charlene Guignard and Marco Fabbri from Italy. Russians Elena Ilinykh and Nikita Katsalapov will then step on to the ice followed by Canada's Tessa Virtue and Scott Moir. USA's Meryl Davis and Charlie White will be the last performers of the night.
Biathlon
Sunday's action will see Lightfoot compete against 83 other sprinters for a place in the podium.
Ski Jumping
Men's Normal Hill Individual qualification round on day one saw Austria's Michael Hayboeck emerge victorious followed by Andreas Wank from Germany and Reruhi Shimizu of Japan.
The 40 who qualified for the Round 1 will join the 10 Pre-Qualified players which includes Gregor Schlirenzauer from Austria. A place in the final which will be held later in the day is up for grabs for the 50 men.