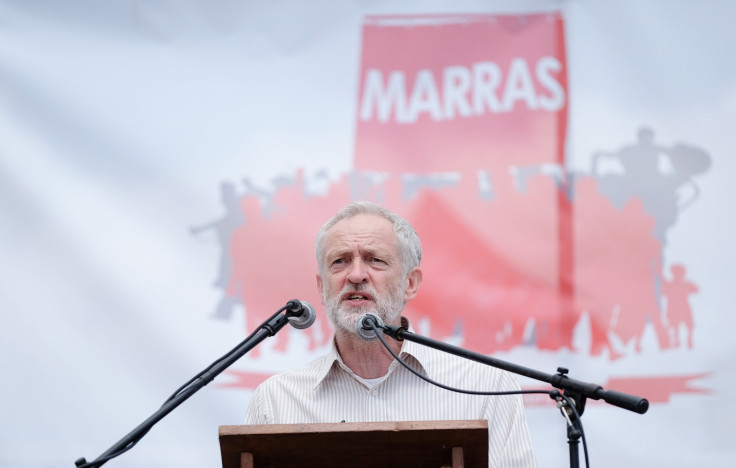 The Socialist Party (England and Wales) plans to hold talks with Jeremy Corbyn in a bid to break-up Labour if the left-wing firebrand loses the party's leadership contest, IBTimes UK has learned.
A source on the Sociality Party's national committee revealed that the group would use a Corbyn loss as a basis to start discussions with the veteran parliamentarian and his supporters.
The insider said the group, formally known as the Militant Tendency, would urge the Islington North MP to split with Labour and ally himself with the Trade Unionist and Socialist Coalition (TUSC), an electoral alliance of left-wing trade unions and political parties.
The revelation comes after claims of left-wing entryism into the Labour leadership's contest emerged over the weekend. Corbyn was challenged on the BBC's Andrew Marr show about the allegations, but the 66-year-old rejected the claims.
"The entryism that I see is lots of young people who were hitherto not very excited by politics coming in for the first time," he said.
"I only want people to register as Labour supporters if they are genuine Labour supporters and they want to stay for the longer course."
So far Corbyn has gained the support of non-affiliated unions the Rail, Maritime and Transport Workers (RMT) and the Fire Brigades Union (FBU).
However, the Socialist Party source denied there was a hard-left plot to get Cobryn into power.
"We would only consider-re-entry or orientation on the basis of a mass surge of workers and young people joining, a programme of democratisation and the removal of Blairites and big business elements [from the party]," he said.
Elsewhere, Conservatives and right-wingers have suggested that they would take advantage of the Labour's £3 "supporters" fee and register to vote for Corbyn. The Daily Telegraph even ran a story entitled 'How you can help Jeremy Corbyn win – and destroy the Labour Party'.
But Labour have maintained that saboteurs would be stopped because the party can vet new-joiners.
The issue hit headlines after private polling, seen by the New Statesman, placed Corbyn ahead of bookies' favourite Andy Burnham in the contest. The surprising data was followed by a YouGov survey, which put the MP 17 points in front on first preference votes.
Corbyn's campaign had not responded to a request for comment at the time of publication.