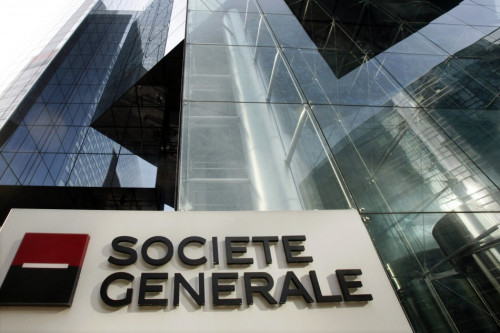 Société Générale CEO Frédéric Oudéa has said that the European Union is vital for the future of the continent and must be reformed with purpose so it can compete with the rest of the world.
Speaking at the World Economic Forum in Davos, Switzerland, Oudéa said that emerging markets were starting to enter a period of difficulty while stability was returning to the eurozone.
"Beyond an economy and banking union, we need to think again about what is Europe in this world? And I think we should not forget that in Europe we have peace. There is trouble in emerging markets today. Europe can offer the capacity to develop economies in a reasonable way with not so much social imbalances," he told Bloomberg Television.
"I believe in Europe myself. It is the only way for us to compete against the US, against China and India. Without Europe we are small countries and I think this should be said and of course with more positive results in economic terms," he continued.
On the question of France's current economic malaise, Oudéa said that President Francois Hollande had realised he needed to support businesses, cut taxes and reduce public spending.
"Hopefully 2014, the beginning of this year is a turning point. You might have heard his speech [President Francois Hollande] just a few days ago. It was very blunt speech which says 'I am a social democrat but I need to support business now and we need to cut spending in order to reduce taxes. We need to reduce taxes in order to invest'.
"I think it is a significant change in the posture. Now the important thing now is to deliver, like a CEO with a business plan, execution is key."
Oudéa finished the interview with where he emphased political stability as the key to market confidence in any part of the world.
"The political situation is the key to maintaining confidence at the end of the day. This year we see might again a slight shift in balance from the emerging market paradise as people maybe see today there is a bit more risk but in countries that grow less there is a bit more stability."