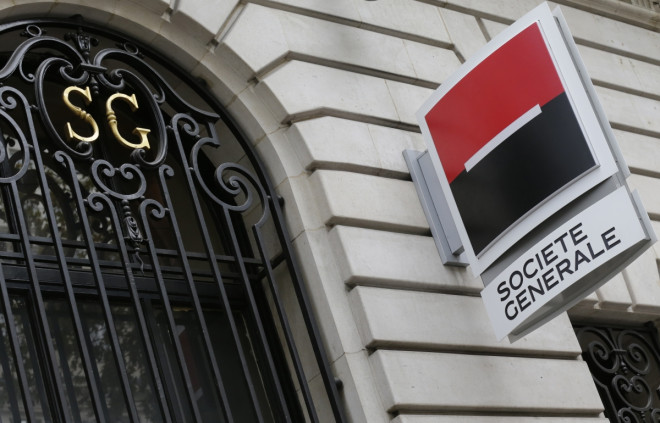 Societe Generale has joined HSBC, Barclays, and Lloyds Banking Group by aiming to pay its staff bonuses worth 200% of their salaries.
SocGen, France's second largest bank, said it will ask for shareholder permission for the bumper banker bonuses in a bid to award the top amount when the new European Union bonus cap rules come into force.
The move follows new legislation voted through the European Parliament and European Commission which will limit bankers' bonuses to 200% of their salary.
The law, which comes into force from January 2014 and will apply to bonuses paid in 2015, is intended to discourage irresponsible risk-taking and curb the bonus driven culture in banking following the financial crisis.
The European Banking Authority has yet to flesh out all the detail of the new rules, but the organisation said the cap would be applied to "risk-takers".
The UK government attempted to prevent the law passing in March, but was unsuccessful.
However, the group's chief executive, Frederic Oudea, said that the total bonus pool will be lower than last year's amount after SocGen was fined nearly half a billion euros for rigging rates.
In December last year, eight banking giants were fined a combined total of €1.71bn (£1.4bn, $2.4bn) by the European Commission for rigging the key benchmark interest rates Libor and Euribor.
Barclays, Deutsche Bank, SocGen, the Royal Bank of Scotland, UBS, JPMorgan, Citigroup and RP Martin were part of two separate illegal cartels which conspired to manipulate Euribor and Libor to benefit their own positions in euro and Japanese yen-denominated interest rate derivatives markets.