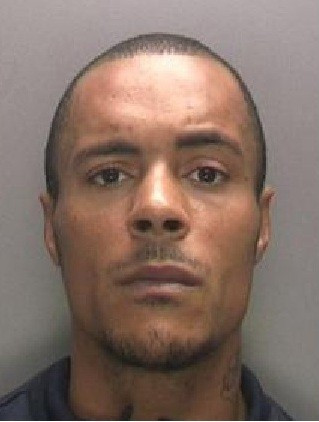 A man who savagely attacked a soldier on a night out, leaving with him with life-changing head injuries, has been sentenced to 12 years in prison.
Owen Osargie, 28, of Wolverhampton, battered Sgt Daniel O'Sullivan of the Battalion Irish Guards during the early hours of 23 July after a night out.
A jury at Wolverhampton crown court heard how Osargie kicked O'Sullivan until he was unconscious before stamping on him and hammering his head with a heavy traffic cone.
Osargie was originally charged with attempted murder, before entering a guilty plea for assault on the condition that the full facts as depicted by the prosecution would be accepted by the defence.
O'Sullivan is still undergoing treatment for his injuries, which have been described as "life-changing".
"Daniel's life and that of his family will never be the same again," said Det Insp Gary Plant.
"The assault was severe and sustained - even when Daniel lay unconscious on the ground, Osargie continued his attack.
"Witnesses told the court how Osargie left his victim for dead and it's only through Daniel's own fitness as well as the skill and care of his medical team that he survived the attack.
"The sentence sends out a clear message that any form of violence will not be tolerated in Wolverhampton and offenders will undoubtedly have a long time to reflect on their actions.
"Our thoughts are with Daniel and his family and we hope some quality of life can return within time."