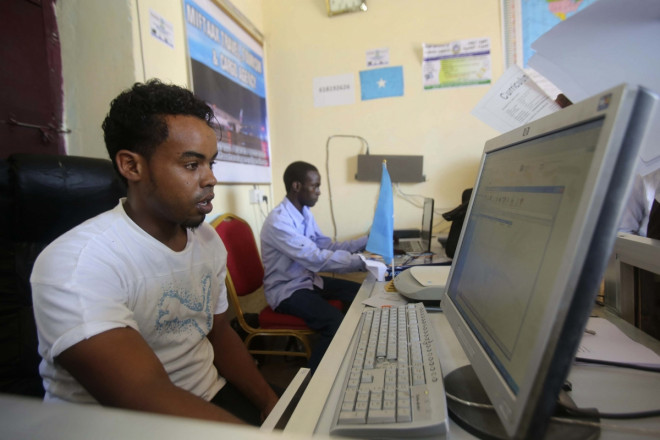 An internet provider has revealed that, since the Mogadishu launch of their fibre optic services, residents of the Somali capital have experienced a "culture shock".
"Any video or site just pops up... they're very excited about the speed," Somalia Wireless's Liban Egal told the BBC.
The capital's intelligentsia has been flocking to buildings equipped with internet access, bringing access to sites such as YouTube for the first time.
Egal said the difference for Somalis was the difference between "day and night".
"Every time a fibre optic cable is connected to a country they see their GDP [gross domestic product] going up because their communication costs go down," Mr Egal said.
"All life will be affected - businesses, the government, universities - they all will see the benefits."
Earlier this year, 3G mobile services were ended after threats from Islamist insurgents of al-Shabaab.
The group issued a January threat which ordered all internet services to be stopped, otherwise those who did not comply would be viewed as "working with the enemy" and targeted. National 3G networks subsequently obeyed the order in fear of reprisals.
Al-Shabaab has been removed from the capital by African Union forces, but it still controls vast swathes of the country where they have imposed a strict form of sharia law.
Even though the fibre optic connection has continued despite the Islamist threats, its implementation across Somalia has been limited to Mogadishu because of the high-level risk of terrorism to infrastructure investments.
Somalia was a failed state without a functioning government for over twenty years from 1991 until September 2012, when Hassan Sheikh Mohamud was elected as president.