Somalia's ban on Kenyan khat drug import linked to Kenyan politician's visit to Somaliland
Somalia accused Kenyan politician of using khat business to campaign for the break up of the country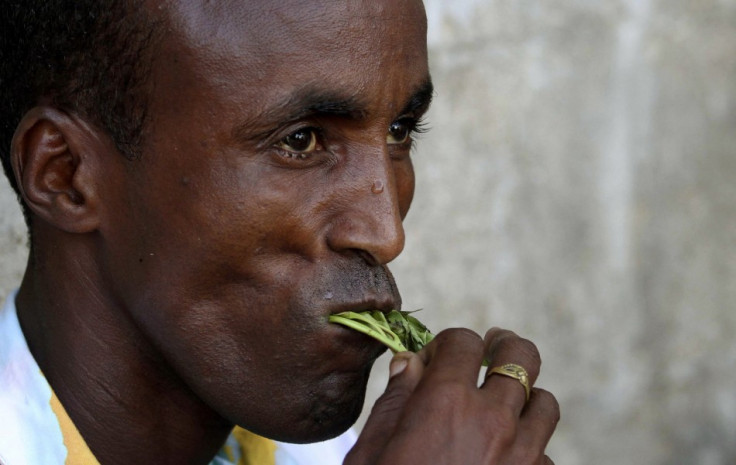 Somalia's recent import ban on the herbal stimulant khat from Kenya has been blamed on the visit of a Kenyan politician to the self-declared republic of Somaliland, which Somalia does not recognise.
Earlier this week, Somalia banned Kenyan flights carrying khat – also known as 'miraa', a leafy stimulant popular in Somalia but grown in neighbouring Kenya and Ethiopia. The Somali government gave no warning or explanation for the ban, that commentators say is equivalent to London banning imports of alcohol overnight.
More than 15 cargo flights carrying 12,000 bags of khat land daily in the Somali capital, Mogadishu, from Kenya, according to BBC Somali Service's Ahmed Adan. This equates to a total retail value of $400,000 (£298,000) per day.
In has now emerged that the United Nations-backed Somali government imposed the ban because it is upset about a visit carried out by a Kenyan politician to the republic of Somaliland, the self-declared state of four million people.
Somalia does not recognise Somaliland which declared its independent in 1991, and has been calling for the breakaway state to rejoin Somalia.
Ban linked to Kenya 'trade deal' visit to Somaliland
What is khat - or 'miraa'?
Khat, also known as 'qat', 'qaad', 'kat' or 'chat', has been a tradition for centuries throughout Somalia, Yemen and Ethiopia
It is native to East Africa and the Arabian Peninsula and users chew the leaves as a mild stimulant before work or at social gatherings
Used in the same way as chewing tobacco, users chew the leaves and keep a ball against the inside of their cheek.

Less commonly used in

tea or sprinkled on food

It has effects similar to those of other amphetamines, including well-being, mental alertness, excitement and euphoria. It can cause addiction, and symptoms of overuse can include insomnia, anorexia, gastric disorders, depression or liver damage
It is banned in much of Europe, the United States and Canada.

The UK banned the "drug" stimulant in July 2013
According to the Daily Nation, a Kenyan newspaper, Somalia imposed the ban because Peter Munya, the governor of the Kenyan county of Meru, which grows most of the khat, had visited Somaliland in July to see if he could arrange a trade deal for khat exporters in Kenya – in exchange for some form of recognition for the autonomous region.
During his visit, Munya is reported to have met Deputy President of Somaliland, Abdurrahman Ishmael, who also acts as foreign affairs minister and finance minister.
Somalia's government which is keen to reunite Somalia, saw Munya's visit as interference in the country's internal affairs, and said Munya had "used the business to campaign for the break up of the country."
Somali Ambassador to Kenya, Gamal Hassan, on Tuesday (6 September) explained the Kenyan politician's visit to Hargeisa, the self-declared capital of Somaliland, in July had caused a stir in Mogadishu.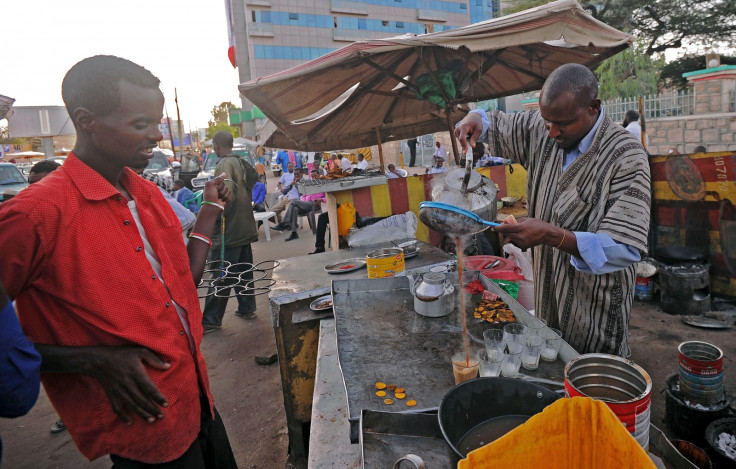 "He linked the territorial integrity of the country to the Miraa trade and interfered in the internal affairs of the country," Hassan is reported as saying. "This has created a lot of unbearable pressure on the government. We have suspended the trade to have these matters addressed," he added.
Somaliland fought to disassociate themselves from Somalia from 1961 to 1991 during which time cities including Hargeisa, were ruthlessly bombed. Over half-a-million Somalilanders died, and millions fled the country to seek refuge.
© Copyright IBTimes 2023. All rights reserved.