Some UK campuses are 'unwelcoming' to Jewish students says ex-education watchdog head
Baroness Ruth Deech says anti-Israel feeling at universities is turning into anti-Semitism.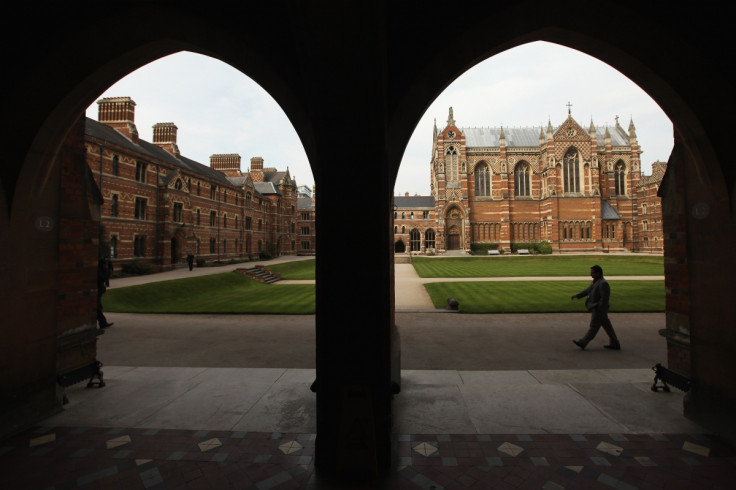 Anger towards Israel at British universities is fuelling anti-Semitism to such an extent that some campuses are no-go zones for Jewish students, a former top-ranking figure in education who dealt with such complaints has said.
In the wake of a rise of claims by Jewish students that they have been verbally abused or physically attacked on campuses, Baroness Ruth Deech said that some universities are getting the reputation of being unwelcoming to Jews.
Deech used to deal with student complaints as the first ever education adjudicator. She said that institutions are afraid of tackling anti-Semitism, for fear of risking funding from states in the Middle East.
"Many universities are in receipt of or are chasing very large donations from Saudi Arabia and the Gulf states and so on, and maybe they are frightened of offending them. I don't know why they aren't doing anything about it, it really is a bad situation," she told The Telegraph.
She said that there is a feeling among Jewish students that certain universities that should be avoided are London's School for Oriental and African Studies (SOAS) and Manchester, Southampton and Exeter.
Southampton and Exeter universities rejected the claims, while SOAS and Manchester could not be reached for comment.
Deech said she was unhappy that Oxford University, which has received donations from the late Saudi crown prince Sultan bin Abdulaziz al-Saud, did not act on complaints of anti-Semitism, despite a dossier of incidents claiming Jewish students were harassed.
"Those students never got a proper reply. It is very disappointing," she said.
"The university said they noted the Baroness Royall report (into anti-Semitism). But they haven't actually done anything. They have not opened an investigation into any individuals. So in other words they are just kicking it out into the long grass."
A spokesperson for the university said the Royall report found there was no institutional anti-Semitism at the Oxford University Labour Club.
Earlier in 2016, the co-chair of the Oxford Labour Club resigned in protest at its members' "problem with Jews".
Chairman of Conservative Friends of Israel, Lord Stuart Polak told the paper: "It would be such a sad but also chilling situation if there were great institutions of learning where Jewish Students felt unwelcome and unsafe. Have we learnt nothing from history?"
The chief executive of Universities UK said there is "no place" for anti-Semitism in universities.
A spokesman for Oxford University said it "did not tolerate" harassment, adding "We utterly reject the suggestion that donations have any bearing whatsoever on these matters."
© Copyright IBTimes 2023. All rights reserved.