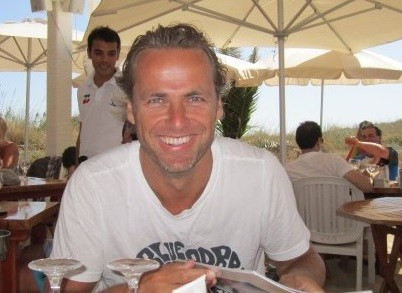 An anthem to mark the accession of the new king and queen of the Netherlands has been withdrawn after critics likened it to North Korean propaganda.
John Ewbank, 44, penned the song Koningslied [King's Song] for the swearing in of Crown Prince Willem Alexander and his Argentine-born wife, Princess Maxima.
The couple will assume the Dutch throne on 30 April to succeed Queen Beatrix who has abdicated.
Hampshire-born Ewbank withdrew the song in the face of tens of thousands of complaints. Critics slammed the lyrics as "imbecilic" and called the rap segment of the song "dreadful".
The five-minute song features 51 Dutch artists and was due to be performed in front of the new monarchs at the ceremony at the Ahoy sports arena in Rotterdam.
An online petition entitled "In protest at this imbecilic King's Song, I hereby resign as a citizen of the Netherlands" was set up and attracted more than 38,000 signatures.
The lyrics of the song, which include the future king telling his people: "I build a dyke with my bare hands and keep the water away" have received the most criticism.
One online petitioner commented: "The song makes it sound like Willem Alexander is some kind of god and we're his underlings to whom he gives his life."
Another said: "[The song] spontaneously turns you into a republican, if you weren't one already."
Commentator Wouter van den Berg wrote: "I'm a Dutchman and I am deeply ashamed of my country. This song is like North Korean propaganda".
Ewbank responded on his Facebook page: "Dear compatriots, after having to block yet another insult on my Twitter account, I am now totally done.
"My apologies to those who found it an appropriate song but I hereby withdraw the Koningslied".
The National Inauguration Committee said it was disappointed but understood Ewbank's decision.
"The intention remains to serenade the king on April 30. Together with the Dutch public broadcaster the committee will seek a solution," the committee said.
The 45-year-old Willem Alexander will be the country's first king for more than a century.