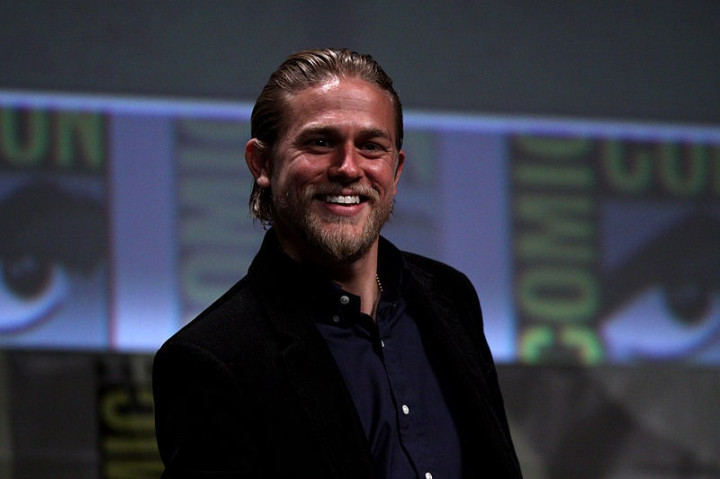 Charlie Hunnam, who plays the popular character Jax Teller in Sons of Anarchy, has revealed the reason behind his decision to decline the movie Fifty Shades of Grey.
Hunnam was initially finalised to play the popular character of young billionaire Christian Grey for the Sam Taylor-Wood directed BDSM movie.
On September 2013, author of 50 Shades of Grey, EL James, announced that Hunnam and newbie Dakota Johnson would play the lead roles for the most anticipated movie.
"I felt like I had an interesting take on that character and felt like I could have done a good job of playing Christian Grey, otherwise I wouldn't have taken it on in the first place," Hunnam told Life & Style.
The actor also revealed that he started preparing himself for the role but finally preferred to stay with his loved character Jax.
"When you put the time into something like that and a character comes alive in your mind, it's heartbreaking not to be able to play him [...] It was definitely kind of heartbreaking having to say goodbye to that character and not bring it to life," he said.
Meanwhile, the production houses of the EL James's novel adaptation, Universal and Focus Features too released a statement saying the decision was 'mutual.'
"The filmmakers of Fifty Shades of Grey and Charlie Hunnam have agreed to find another male lead given Hunnam's immersive TV schedule, which is not allowing him time to adequately prepare for the role of Christian Grey," reads the statement, reported Moviepilot.com.
While many prominent Hollywood names were discussed for the role including Alexander Skarsgard, Matt Bomer and Theo James, the role finally went to Jamie Dornan.
"I'm sure he'll do a great job, I don't really know his work, but I know [director Sam Taylor-Johnson] is amazing, and she has fantastic taste, so I'm sure he'll do a great job." Hunnam told the website.
Meanwhile, entertainment website jaunted.com has reported that FX's most beloved biker drama, which is set in the fictional town of Charming, California is actually being shot around Los Angeles.
The final series will focus on Jax's search for his wife Tara's killer and how he will manage the SAMCRO gang.