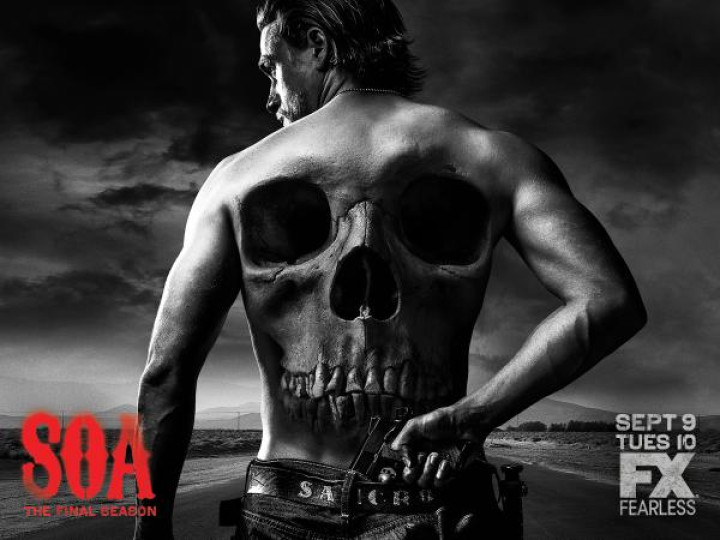 Sons of Anarchy Season 7 is just a few days away from premiering its final season and excitement had build up high among fans.
The premier episode of the final season opens ten days after Tara's death and show creator Kurt Sutter has warned that fans will be welcomed by some bloody scences in episode one 'The Black Widower.'
Sutter, the brain behind the cult biker series, also teased that the body count will shoot up in the upcoming biker drama as Jax teller (Charie Hunnam) is in 'full vengeance mode'.
"The body count is intense because Jax is in full vengeance mode," the show creator told E Online. "As a result of that, the gloves are off and those risks are being taken that perhaps may not have been taken in previous seasons, because the stakes are so high," he said.
The SAMCRO president and Tara's husband will turn into a reaper in the FX blockbuster series and may try to hunt for the person who betrayed him during the sixth season.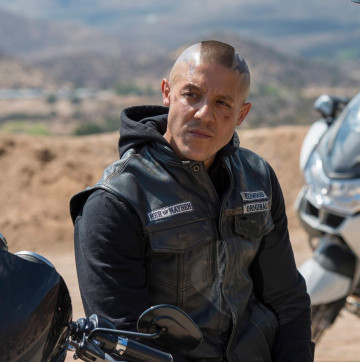 According to fan theories, it's none other than our very own Juice (Theo Rossi), who helped Gemma to cover up Tara's murder by shooting Sheriff Eli.
Various fan theories suggest that Jax will ultimately kill Juice to avenge Tara's death.
Meanwhile, Katey Sagal (Gemma) revealed that her character will save Juice after all but it is also important for her to keep the secret 'safe'.
"As for Jax's mama and Tara's murderer (Oh, what a tangled web SOA weaves!), Gemma will be looking out for Juice after he saved her...and decided to keep her deadly secret. "She's very loyal to that," Sagal told the website.
"She has selfish motivations—she wants him to be quiet—but she's going to make sure he's OK," she added.
It appears Juice is definitely in danger from the mother-son duo Gemma and Jax though they have different reasons to kill him.
There are reports that Juice will go into hiding during the upcoming season in order to get away from the SAMCRO president's wrath.