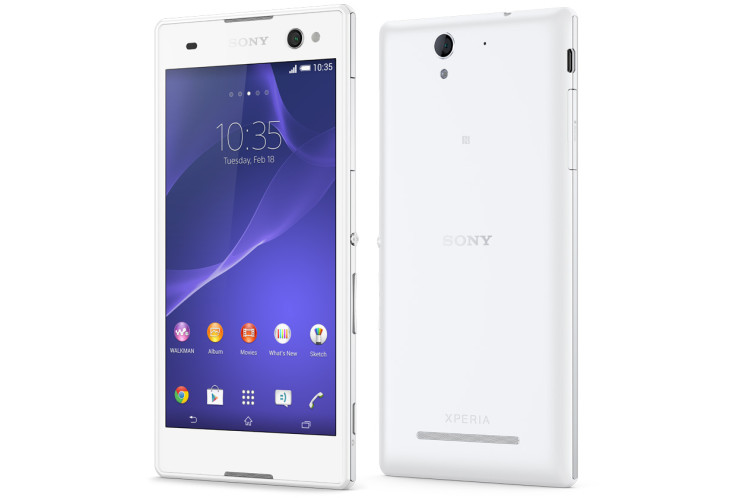 Users of Sony's Xperia T2 Ultra and Xperia C3 can now check their smartphones for the much expected Google Android 5.0 (Lollipop) OS update which is said to be live and rolling out for the above devices.
A PhoneArena report, and official tweets sent out by Sony, confirm the rollout across the world.
The latest rollout represents a diversion in Sony's strategy, as the Japan-based company had earlier stated that only its Xperia Z series of smartphones would get the Android Lollipop.
However, the rollout is a phased one and it might take some time before it covers all Xperia T2 Ultra and Xperia C3 handsets.
Sony's rollout of Lollipop to Xperia C3, confirms an earlier report that hinted at the rollout.
Apart from the above handsets, Sony has also stated that it would roll out Android Lollipop to more Xperia Z smartphones very shortly; which means that it would do no harm for users to check their devices regularly for new OTA notifications that represent the Android Lollipop OS update.
Users of Sony Xperia smartphones can let us know about the update's rollout, in our comments section below.
New enhancements
Enhancements of Android Lollipop OS update, which users of Sony's Xperia T2 Ultra, Xperia C3 (and other Xperia users) can look forward to are:
Material Design: A colourful and responsive UI design for consistent, intuitive experiences across devices.
Notifications: View and respond to messages directly from your lock screen. Includes the ability to hide sensitive content for these notifications.
Battery Saver feature: The new feature extends the device's battery life by up to 90 minutes.
Enhanced security: Android Smart Lock can secure your phone or tablet by pairing it with a trusted device like your wearable or your car.
Device Sharing: Multiple users for phones.
New Quick Settings: Enables users to get to the most frequently used settings with just two swipes at the top of the screen.
Connectivity: Improved network handoffs resulting in limited interruption in connectivity.
Android TV: Support for television.
OK Google: Talk to Google on-the-go to get quick answers, send a text, get directions and more.
Until the latest rollout, Sony's Xperia T2 and Xperia C3 respectively ran the now legacy Android 4.3 (Jelly Bean) and Android 4.4.2 (KitKat) OSes.