Sony's PlayStation 3 (PS3) 3D display bundle, with full High-Definition (1080p) support, is now available for purchase in the UK. The console was originally slated to arrive back in 2011 but the release date was pushed back for unknown reasons.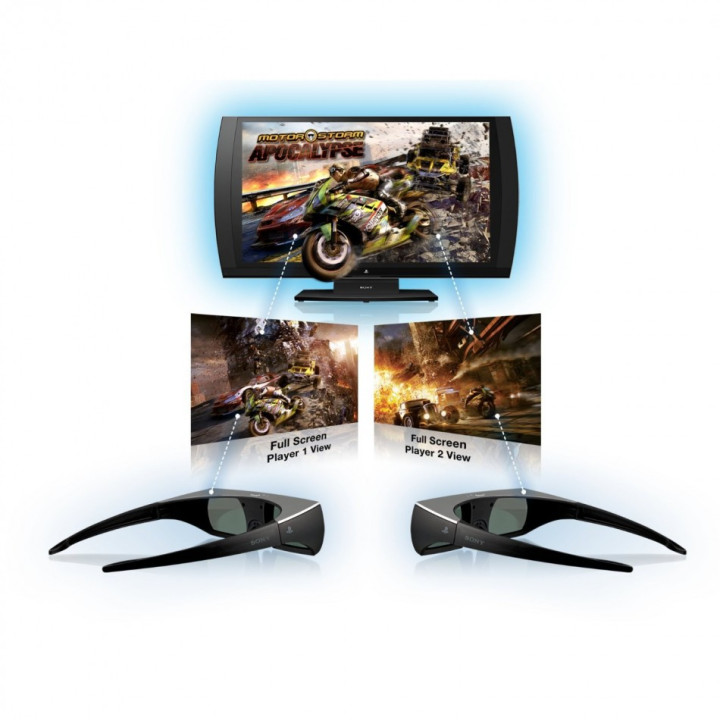 The special bundle ships with a 24in display running at 1080p and includes two pairs of active shutter 3D glasses, as well as premium game titles like "Killzone 3: Platinum" and "Gran Turismo 5: Platinum".
The console's 3D display flaunts a 5,000:1 contrast ratio and provides a 176-degree viewing angle. The other key specifications include two HDMI-in ports and a component input. In addition, the 3D bundle is compatible with previous generation PlayStation consoles such as PS2, PSP and PS Vita, reports Digitalspy. The display also features built-in speakers and a subwoofer, designed to offer better quality sound than regular integrated audio outputs.
The multiplayer gaming platform gets a facelift, thanks to SimulView technology that enables splitting of video feeds into two different viewpoints without the use of split-screen. Meanwhile, Sony's 3D bundle accessories have reportedly been sold out, with Amazon reporting closure of initial stocks, according to Digitalspy.
In order to use the SimulView screen technology, each player has to wear the 3-D glasses; the console then sends a stereoscopic split image to each user and results in simulated 3-D effect. However, the image the two players see isn't true 3-D; it is only creation of depth over 2D image. This means you can have two-player gaming on the same screen, without having to resort to a split-screen view.
Sony's PS3 console 3D display bundle is presently available through its UK stores at a price tag of £449. Since the new stocks at Amazon are unavailable until 26 April, you might try your luck at another online retailer - Very - for the same price.
MUST READ: 'Mass Effect 3' Multiplayer Events: Sony and BioWare Still Working a Fix for PS3?
MUST READ: Top Reasons Why Apple Could be Secretly Working on 3D Technology for Future iOS Devices
MUST READ: iPad Mini: Top Reasons Why Apple Should or Shouldn't Launch the Smaller Tablet