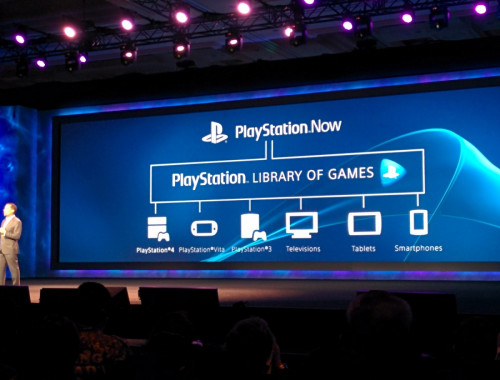 Sony's PlayStation Now is a cloud-based, videogame streaming service which will give users access to a huge library of PlayStation games on a broad range of devices.
Based on the technology Sony acquired when it purchased GaiKai, the service will begin beta testing at the end of this month with a public launch coming in summer 2014.
PlayStation Now will make "playing you favourite PS3 games on your tablet a reality," Sony's head of gaming Andrew House said at CES 2014 on Tuesday.
House added that PlayStation Now will allow players to access PlayStation 3 games on consoles such as the PS4 and PS Vita, as well as Sony's Bravia range of TVs, along with non-Sony products like smartphones and tablets via dedicated apps.
Little latency
Sony is able to offer high-end gaming on samrtphones and tablets because the games don't actually run locally, with Gaikai technology seeing the games processed in the cloud and streamed to the devices "with little latency" according to House.
The service will come to the PS4 and PS3 first and Sony has said that almost all of its 2014 Bravia range will support the service.
It will launch in the US first, but European roll out could take some time as Sony has said PLayStation Now is "not quite ready to confirm launch plans for PAL territories" yet:
"When it comes to broadband provision, Europe is a considerably more complex region, with a huge number of different providers and varying connection speeds from country to country. In short, we need a little more time to ensure a smooth and successful roll-out."
While many details of the service are yet to be finalised, House said that players will be able to either rent individual titles or pay a subscription in order to get access to a much wider variety of games.
PS4 Outsells Xbox One
Launched in November, Sony's new console the PlayStation 4 passed 4.2 million unit sales as of 28 December, making it the biggest console launch in history according to House.
This means it has sold more 33% more consoles that Microsoft's Xbox One, which announced on Tuesday sales of three million units to the end of 2013.
Cloud TV service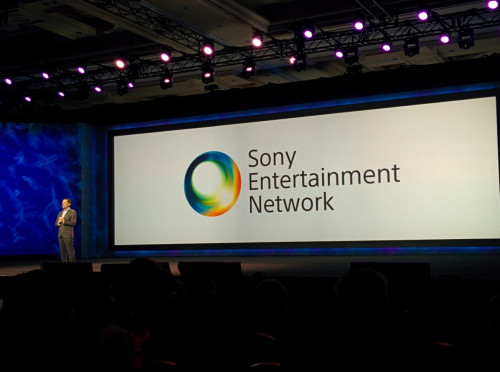 The move to bring gaming to as many devices as possible is part of a wider drive at Sony to make all content available to customers at all times.
Another step in that direction will be the launch of a new cloud-based TV service which will launch in the US at some stage in 2014.
Calling it a "new era of home entertainment" House said the service will give users access to live TV, video on demand services, as well as DVR services in one place. It will also allow users to watch across a range of connected devices from TVs to the PlayStation 4 and tablet and smartphones, picking up on one device where yo left off on another.