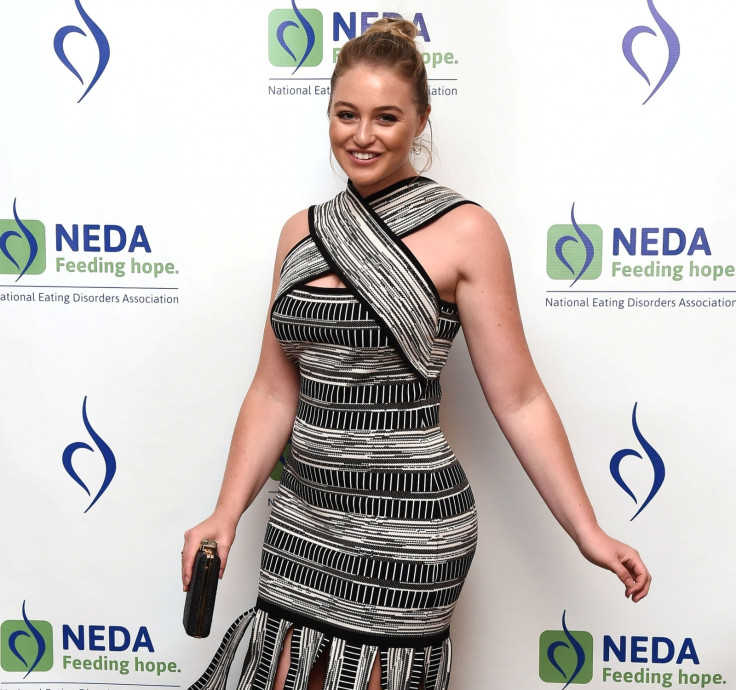 Plus-size model Iskra Lawrence says 'sorry not sorry' to body shamers and haters who accused her of photoshopping her pictures on social media.
The British model took to Instagram to post a short clip of herself in a grey bikini showing the peace sign to the camera in slow motion. She captioned the post saying, "Sorry not sorry... I don't play. I said I don't retouch or photoshop the pics I post of me years ago."
She continued, "And I'm a woman of my word. So you can talk about something else now pretty sure there are MUCH more important things to talk about."
Paying a tribute to singer Demi Lovato, she spoke about positive vibes in the caption. "Ps S/o to my babygirl @ddlovato for another anthem✨ #buildeachotherup#letsmoveonshallwe #postivevibes maybe if we stopped picking each other's bodies apart we wouldn't have so many body image issues," the 26-year-old wrote.
She concluded her post on a confident note, saying, "And I'll stay out here feeling like a ten no matter what anyone says. Wearing @aerie #aerieReal."
The British beauty posted a photograph of herself during a photoshoot on the beach at Santa Monica Pier, and revealed she's finally learned to love her legs after years of insecurities.
Dressed in denim shorts and a white halterneck top, the model captioned the pic saying, "Grateful I don't hate my legs anymore grateful I see their strength and appreciate my bodies capabilities."
The model's 3.6 million followers on Instagram have come out to support Lawrence as one user wrote, "You are just awesome!" Another even asked her out on a date, saying, "I would like to go to dinner with you."
Calling her an "inspiration", a social media user wrote, "You're such an inspiration! Especially coming from someone who has had body & eating issues for years now, you're really helping me (and definitely others) to learn to love their body & be comfortable in it & to flaunt it. You're such a bright spirit."