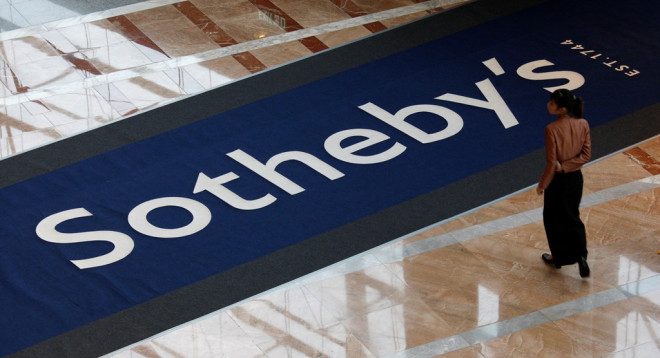 Sotheby's, which is trying to prevent billionaire activist-investor Daniel Loeb and his fellow nominees from joining the board of the auction house, on 8 April made an aggressive attack on Loeb's track record.
In a 53-page slide deck Sotheby's, refuting Loeb's claims of poor management, said shares of the firms Loeb was on the board of in the past had underperformed the market.
Loeb's hedge fund, Third Point, is the auction house's largest shareholder with a 9.6% stake. Marcato Capital Management owns 6.7% of the auction house, Trian Fund Management owns about 3% and Morgan Stanley holds a 2.4% stake in the firm.
Sotheby's attack comes after Loeb last week urged investors to support his board line up, arguing that he and his nominees were in a better position to revive the company from within following years of poor governance.
Sotheby's, which is to host an annual meeting on 6 May, said Loeb and his nominees would add "no incremental, relevant skills, experience or expertise" to the company's board, according to a regulatory filing.
"Loeb's board experience highlights the short-term nature of his representation of shareholders as a director," Sotheby's wrote in the deck, pointing out Loeb's less than two-year tenure on the boards of six firms.
Sotheby's also accused Loeb of "greenmailing" Yahoo during his 14-month stint on the Internet firm's board, reported Reuters.
Loeb's Moves
In March, Loeb sued Sotheby's to eliminate poison pill restrictions that prevented his hedge fund from acquiring up to 20% of the auction house's stock.
In February, Loeb nominated himself and two directors, Harry Wilson and Olivier Reza, to the company's board.
In October 2013, Loeb asked the auction house's chairman and chief executive William Ruprecht to step down and accused company bosses of living a "life of luxury" at investors' expense.
Loeb cited Sotheby's losing significant ground to rival Christie's, Ruprecht's unwarranted compensation package and his lack of leadership as reasons behind his demand.
Yahoo Bonanza
In July 2013, Loeb agreed to sell two-thirds of Third Point's stake in Yahoo back to the company. The $1.2bn sale of 40 million shares marked a huge victory for Loeb and his firm.
Earlier, in May 2012, Loeb bagged three board seats at Yahoo, following which he pushed the firm to hire the current CEO Marissa Mayer.