She was declared the most powerful woman in pop when Apple Music changed its policy at her word and now rising soul singer Samm Henshaw says the row between Taylor Swift and the streaming service was "just business".
The Shake It Off songstress left fans in awe when she criticised Apple Music for not paying musicians during the three-month free trial period of its new service, prompting the company to change its mind about the terms and conditions.
British singer Henshaw understands both sides of the argument, telling IBTimes UK backstage at Wireless Festival 2015: "With the Taylor Swift thing, I do understand people's viewpoint from there. It's just a business, sometimes you've got to understand these things have to happen."
Hip hop mogul Jay Z launched his own streaming service, Tidal as he believes there is not enough support for both established and up-and-coming singers.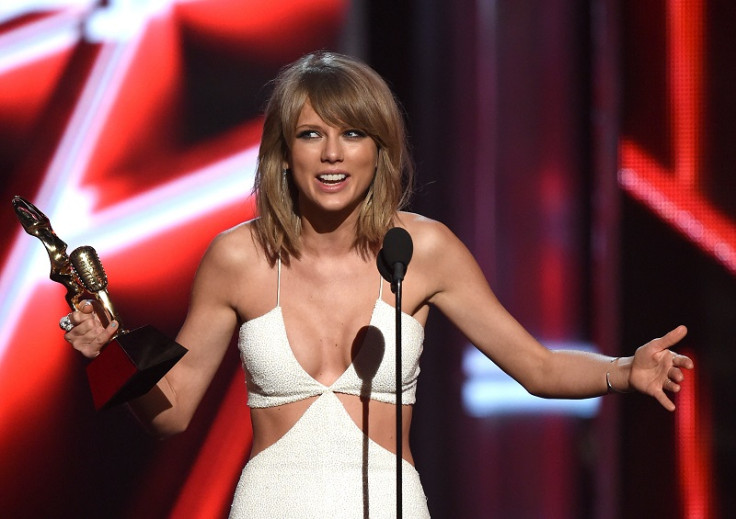 However, as a new artist, Henshaw states he is well supported by Spotify, which boasts 20 million paying subscribers and 60 million overall.
The songwriter revealed: "[New artists are] getting supported on Spotify and they're playing our music; from a personal point of view, I feel that people are getting supported pretty well. As far as I'm concerned, it's pretty supportive."
Listen to Samm Henshaw's single Only Wanna Be With You:
Henshaw, who is "heavily influenced" by gospel, rock, jazz, folk and country, hit the airwaves when BBC Radio 1Xtra named his track Only Wanna Be With You its record of the week.
Reacting to the accolade, the raspy-voiced musician said: "I think that's a good thing that I haven't had a chance to absorb it. I can only be grateful and thankful to them all for showing support."
Henshaw's new EP is set for release in July.