South Africa's constitutional court on Wednesday (5 April) rejected a plea by the Department of Environmental Affairs to keep a ban on the domestic sales in rhino horns.
The court's ruling now makes trading of rhino horns legal in the country. However, horns obtained legally in South Africa cannot be exported from the country as a global ban in the horn trade – regulated by a UN convention – remains effective. Also, the domestic horn trade will still be subject to regulation by the government as it issues permits.
Rhino breeders welcomed the move and said that the open trade was the only choice left to prevent widespread slaughter of the animal.
Breeders believe an open trade could help in decreasing the number of rhinos slaughter and horn can be harvested as it grows back. It can be sawn off by anaesthetising the animal, according to a BBC reported.
"We welcome the Constitutional Court ruling, we believe it is a right we have been entitled to," Pelham Jones, chairman of South Africa's Private Rhino Owners Association (PROA) which was one of the respondents in the case, told Reuters.
But he added that PROA was in talks with security firms to ensure "blood horns" did not enter the market.
"We are in an advanced stage of setting up a domestic trade desk and are consulting with economists to determine market prices," Jones said.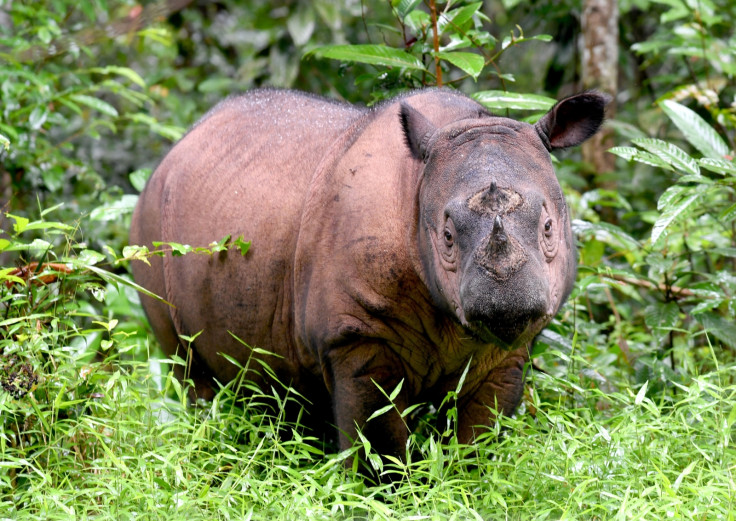 South Africa is home to around 20, 000 black rhinos and 18,000 white rhinos, which is more than 80% of the world's rhino population. According to PROA, about 6,500 rhinos are in private hands in the country.
PROA says its members have around 6 tonnes of rhino horn. It also believes the government has about 25 tonnes of stockpile. The total 31 tonnes is worth close to $2bn (£1.60), the Reuters report said.