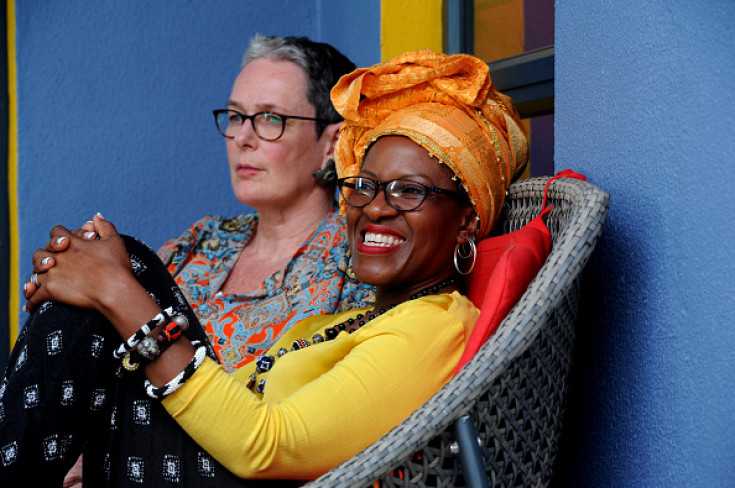 Anglican priest Mpho Andrea Tutu has given up her priesthood after marrying her long-term companion: a woman. Reverend Tutu had to leave the South African Anglican church over her same-sex marriage, something the church does not permit.
Tutu told the BBC part of her was "stripped away" when she had to give up her priesthood. "It was incredibly sad for me. A few years ago I celebrated the Eucharist with my father... and now to be in a position that I cannot serve at the alter with him... I was surprised by how much it hurt.
"It's the anguish. The choice was I could be a priest or I could be with the person I love. I don't get to have both. Always choose love. Always choose love," she continued.
Same-sex marriage was legalised in South Africa in 2006. The Anglican Church, however, has always maintained that marriage is a union between a man and a woman and its clergy cannot perform same-sex weddings.
Who is Mpho Andrea Tutu?
Born in London in 1961, Tutu is the daughter of South African social rights activist and former archbishop of Cape Town, Desmond Tutu. Her father rose to international fame for his fight against the racial segregation in South Africa, known as Apartheid, in the 1980s.
Tutu, executive director of the Desmond and Leah Tutu Legacy Foundation, was previously married to Joseph Burris with whom she has two children.
She then got married to Professor Marceline van Furth, a specialist in paediatric infectious disease, during a private civil ceremony in the Netherlands in December 2015. The couple went public about their marriage during a celebration in Cape Town in May 2016. The pair met when Tutu went to study in the Netherlands. They have four children between them from their first marriages.
Although Tutu's parents have always supported her choice to marry a woman, Tutu's father could not preside over the wedding as he is a member of the Anglican Church.