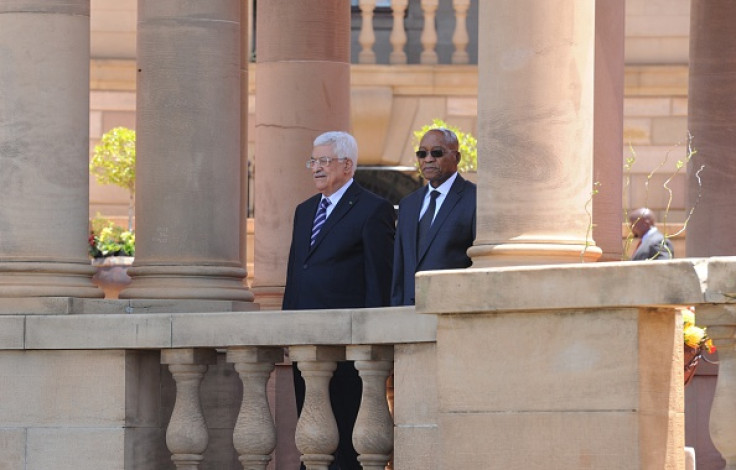 South Africa's President Jacob Zuma had pledged his support to Palestine during a meeting with his counterpart, Mahmoud Abbas, in Cape Town. The two leaders met to strengthen sociopolitical ties, trade and economic relations.
"It is my great pleasure to welcome you again to our shores and South Africa will continue to be a liberated zone and a friend of the Palestinian people," Zuma told Abbas during a meeting at the presidential palace, Tuynhuys.
Palestinian chief negotiator Saeb Erekat, who was part of the delegation that accompanied Abbas, confirmed that South Africa had been invited to the Middle East Conference, which will be held in Paris on 3 June. The conference aims to find a solution to the Israel-Palestine conflict.
"The visit today enabled us to further gain a better understanding of the Israeli-Palestinian situation and also to probe to get more details of the French Initiative as a mechanism to resolve the long-standing Middle East impasse as well as to hear whether there was any role that South Africa could play as proposed today by President Abbas," explained Zuma.
Abbas' visit came days after South Africa donated a statue of late leader Nelson Mandela to the Palestinian city of Ramallah, the Times Live website reported. South Africa recognised the State of Palestine in 1995.