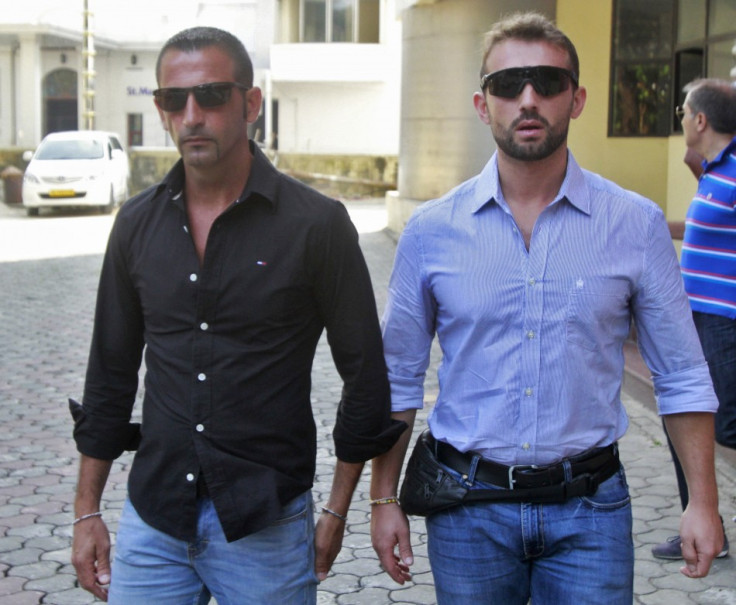 One of the two Italian marines arrested and detained in India is to return home soon under certain bail conditions set by India's Supreme Court. The Indian government has approved Salvatore Girone's request to leave the country on "humanitarian grounds".
However, he must report to a designated police station every month as part of his parole terms, local media reports say.
More from IBTimes UK
This will be a temporary arrangement until the International Arbitral Tribunal arrives at a decision on the jurisdictional issue between India and Italy. However, the Supreme Court has said that once the tribunal's decision comes in favour of India, the Italian Ambassador in Delhi should take responsibility of bringing the marine back to India within a month.
Both Italy and India have been making conflicting claims over the jurisdiction of prosecuting the case.
Under the bail terms, Girone should report at an Italian police station on the first Wednesday of every month and the Indian embassy in Rome is to be informed by the Italian mission. The marine is also barred from tampering with evidence or approaching any witnesses to influence.
He has also been asked to give an undertaking that he would remain within the Indian apex court's jurisdiction, and any breach of these conditions will result in his bail being revoked by India.
In 2012, Girone, along with Massimiliano Latorre, was arrested for allegedly killing two fishermen off the Kerala coast in south India under the misconception that they were pirates.
Latorre has already returned to Italy after he complained of health issues. His stay there was recently extended by the top court until September, while Girone has been under detention in the Italian embassy in New Delhi for the past four years.
Objecting to the decision of letting Girone travel back to Italy, Kerala's new leftist Chief Minister, Pinarayi Vijayan, termed the apex court ruling as "unacceptable".
"An accused who committed the crime here must be tried here. The Centre [federal government] has been up to foul play in the Italian marines' case from the beginning," Vijayan told local broadcaster NDTV.