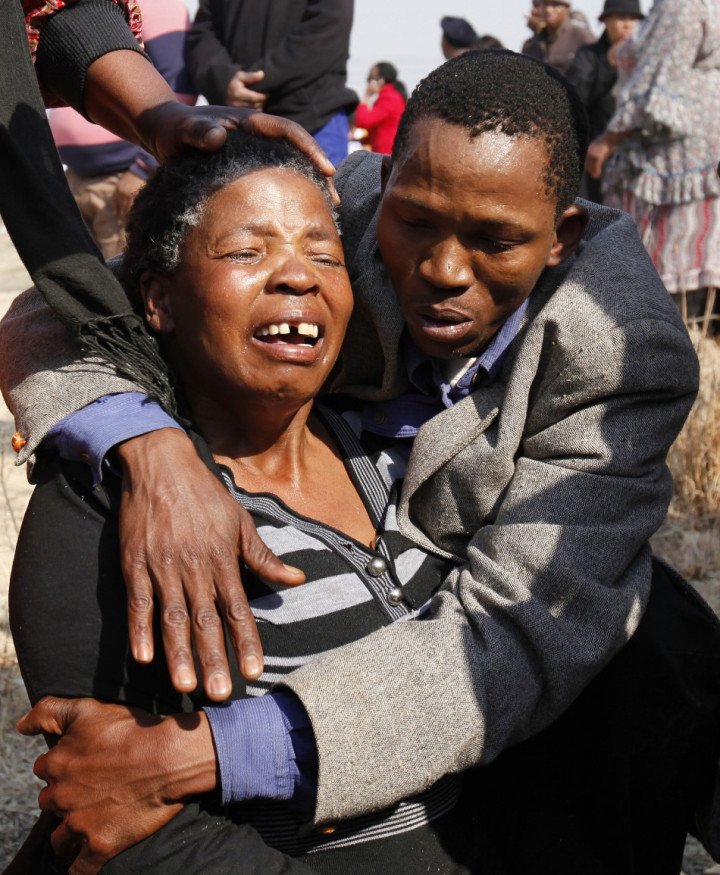 Memorials are taking place for the 44 people killed in clashes at the Marikama diamond mine near Rustenburg, putting authorities on alert for a fresh surge of unrest.
In addition to an official government ceremony close to the site, an unofficial service has been held a short distance away to commemorate the 34 miners, most of them black, who were shot dead by police during the clashes.
The service was reportedly organised by controversial political leader Julius Malema - who has previously demanded that all white-owned land must be confiscated and has demanded the resignation of President Jacob Zuma over the Marikama massacre.
Police have been particularly fastidious in securing the Marikama memorials, checking cars and monitoring mourners en route to the site.
The mood is still tense among workers following the shootings at the mine, which is owned by the British company Lonmin.
"We don't want to see police today, they must stay far away. They bring back very ugly, very painful memories, they must move away," one miner told AFP.
People attending the memorials also said they did not want government officials to take part, according to Al Jazeera.
Memorials are also taking place in Johannesburg, Cape Town and Mthatha, under the guidance of religious leaders.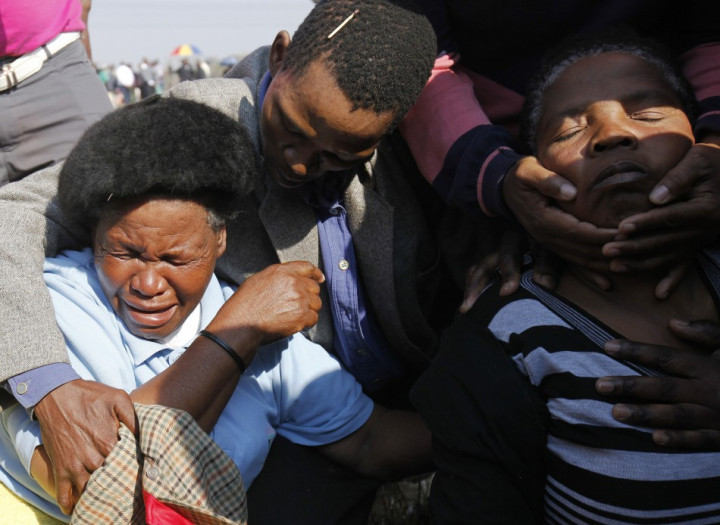 President Jacob Zuma has declared a week of national mourning and appointed a panel to investigate the incident, which was sparked by a wildcat strike among mineworkers, and subsequent clashes between rival unions.
The premier is trying to reassure foreign investors, and quell widespread concern that the massacre at the Lonmin mine could lead to other episodes of violence.
The world's top platinum producer, Anglo American Platinum, says it haid received a demand for a pay increase from its South African workers, while a trade union said miners at Royal Bafokeng Platinum's Rasimone site were blocked from attending work by their colleagues.
Meanwhile the price of platinum has rocketed to its highest level in three-and-a-half months.
Before the Marikama incident, the price of platinum was quite low due to the drop in demand that followed the economic crisis. Producing companies struggled as prices fell below the cost of production.
Now companies are facing a drop in platinum production of up to 70,000 ounces, due to the unrest surrounding the incident in Marikana. The Lonmin mine produces in average of around 700,000 ounces a year.
Swiss bank UBS said the situation in South Africa could take weeks to resolve.