South African Adventures: Floral Tributes Herald Rebirth of Spring [BLOG]
Wild flowers blooming across the Cape announce end to long rains of South African winter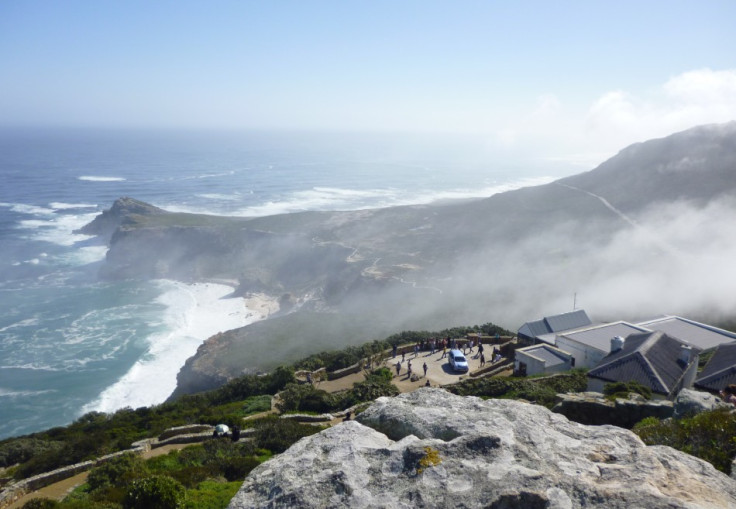 Apart from marking the end of a seemingly endless rain-drenched winter each year, one of the lovely things about spring in the Cape is the amazing display of colourful wild flowers.
While you'll see little clumps of them in fields in the countryside and even by the roadside, you'll need to do a bit of driving if you want to see them in all of their glory.
If you can spare the time, the seven or so hour trek up to the semi-desert Namaqualand region near Namibia or the four-hour hike to the scrubby veld of the Tankwa Karoo National Park are apparently well worth it.
The shock of those lush carpets of bright, vibrant colour pulsating at the heart of apparently otherwise barren expanses under vast, empty skies has to be seen to be believed.
But at about an hour and a half's drive from Stellenbosch, there's also a more than adequate option much closer to home in the shape of the Langebaan Postberg section of the West Coast National Park.
Only open in August and September during flower season, it's subject to staggering queues of visitors from Cape Town and its environs on those weekends when the weather's good. So the usual advice is to go during the week if possible. For seeing them at their best, go in the last two weeks of August or the first two weeks of September.
Oh, and go on a sunny day because they're fussy and won't come out unless they can feel the sun on their faces - cloudy won't cut it. But then I can't say that I blame them.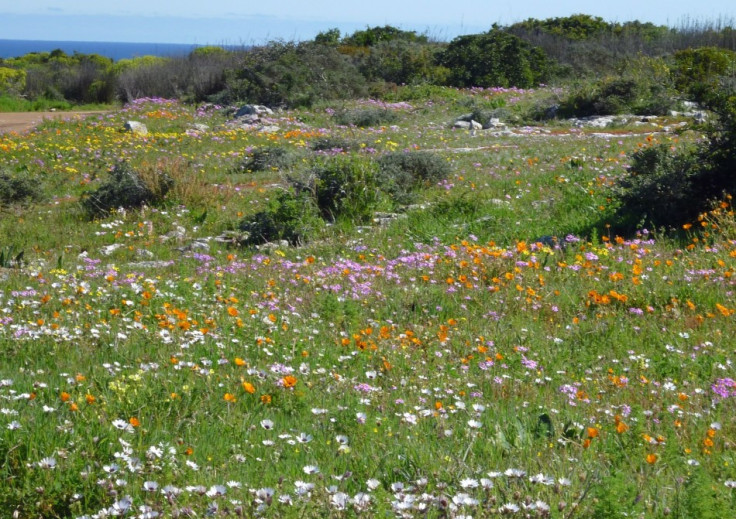 Dodging tortoises
On arrival at the park, my Beloved and I noticed that foreigners were charged twice as much each (R96 or £6) to enter as South African citizens.
While such an approach may be fair enough in some ways, the reason that I mention it is that it's not the usual way of things. Or certainly the situation isn't generally that blatant - although our friends in the northern suburbs have warned us before that our English accents, and their associations with comparative wealth, could well add a few rand to the bill here and there.
After driving for another half hour or so, dodging tortoises that can't half move at a lick when they have to, we noticed that the flower-to-scrub ratio was mounting. And by the time we glimpsed the Atlantic, meadows full of beautiful white, yellow, orange and purple blooms were laid out before us in their full floral splendour as eland, gemsbok and kudu delicately p[icked through them. Stunning.
Another truly beautiful, although again heavily touristed, spot is Cape Point in the Cape of Good Hope Nature Reserve in Table Mountain National Park.
Although widely believed to be the southernmost tip of Africa and the spot where the cold Atlantic and warm Indian oceans meet, it is, in fact, neither. That accolade goes instead to Cape Agulhas.
Anyway, back to Cape Point. While it may not be all its cracked up to be in mythical terms, it certainly doesn't disappoint in terms of dramatic vistas.
A windy, sandstone promontory at the southeastern corner of the Cape peninsula, its sheer cliffs plunge down steeply into the pounding Atlantic with its dangerous swells, tides and localised currents generating lethal whirlpools.
Although too dangerous for swimming, or even fishing, there are nonetheless safe tidal pools to amble through at Buffels Bay and Bordjiesrif, only about 10km to the north and complete with nice braai (barbecue) areas if you're feeling a bit peckish.
From the Cape Point car park though, it's only a short, if steep, 1km trot to the site's most famous viewing point, the original lighthouse, which was built in 1860 - although there is always the Flying Dutchman Funicular for the less energetic amongst us.
From the spectacular ridgeway path you can also see the second, newer lighthouse. This was built lower down and closer to the Point itself in 1914 because the original one was all too often shrouded in fog, making it somewhat less than effective.
But despite the unpredictability of the weather here - as in the rest of the Cape - I can truly say that I'm just delighted that spring has finally arrived and, with it, the hope of more sun.
READ:
South African Adventure: That's Entertainment Cape Town-Style [BLOG]
South African Adventure: Cheese, Wine and Classic Vinyl Create the Perfect Market Combo
South African Adventure: NHS Model to Fix Healthcare Shambles [BLOG]
South African Adventure: Winter Wonderland in Hermanus
South African Adventure: Johannesburg, City of Gold without the Lustre [BLOG]
My South African Adventure: Paarl, The Town Where Nelson Mandela Walked to Freedom when Apartheid Died [BLOG]
My South African Adventure: The Legacy of the San Hunter-Gatherers [BLOG]
My South African Adventure: Lynedoch Eco-village Rolls Back Pain of Apartheid [BLOG]
My South African Adventure: How Living Abroad Brings out Green, Green Grass of Home [BLOG]
Cath Everett is a resting journalist who has written about business, technology and HR issues for over 20 years. She recently moved from the UK to South Africa with her husband

© Copyright IBTimes 2023. All rights reserved.