My South African Adventure: Stellenbosch, Beautiful City with Ugly Apartheid Past [BLOG]
A British expat has fallen in love with her adopted home - but it has a dark past as birthplace of apartheid.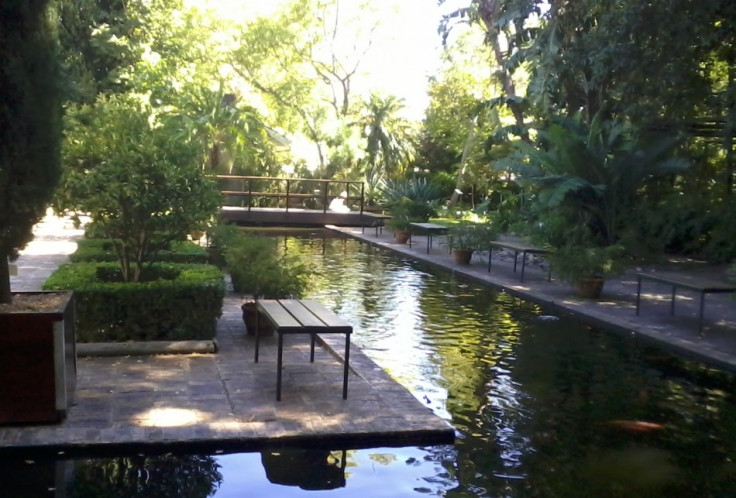 Stellenbosch really is a lovely town. And for a European who's never got on with US-style malls, faceless suburbs and communities strung out along apparently arbitrary roads with no clear centre to orient yourself from, it truly is a very pleasant home from home.
To give you a flavour of just how charming the place is it's the second oldest settlement in South Africa behind Cape Town, which is about 50km west and is, somewhat surprisingly given the colonial connotations, universally referred to as the Mother City.
You can tell Stellenbosch's venerable nature, however, by all its solid, honest-looking, white Cape Dutch architecture, much of which emanates from the 18th century and is dotted around the place in the shape of innumerable churches, museums and university buildings.
And nowhere is it more evident than in the historic hub of Dorp Street, just slightly south of the town centre, which even has a row of beautiful Cape Dutch cottages complete with Victorian filigree ironwork on their verandahs and attic windows in their gables, as well as an old general store called Oom Samie se Winkel (or Uncle Samie's Shop. See - all of those Afrikaans lessons have paid off after all.
It was set up in 1904 and has, somewhat bizarrely, been preserved in aspic, which means that it's changed little from the days when it was a rural trading outpost, stocking everything from besom, witchy-style brooms and cotton clothing to biltong, handicrafts, and (a presumably more modern innovation) tourist tat.
A major plus is that, should all of the aforementioned retail activity wear you out, particularly during summer when the weather is scorching, you can always park yourself on a conveniently placed bench on the stoep and recharge your batteries while treating yourself to a bit of people-watching.
Another clue to just how lovely Stellenbosch is through its Afrikaans nickname of "Die Eikestad", which roughly translated means "the town of oak trees" due to the large number planted by its founder, Simon van der Stel, first governor of the Cape Colony.
And it's apt. The place is littered with wide, dappled avenues lined with towering oaks, some of which are as many as three centuries old and regularly make passersby nearly jump out of their skins by unexpectedly throwing acorns at them.
The town is situated in a basin and surrounded by the somewhat craggy and bleak-looking Great Drakenstein, Simonsberg and Jonkershoek mountains, which stand on average about 1,500m above sea level.
But it isn't all about quaint stuff for the tourists. Stellenbosch is a working town and administrative centre and, as such, is much more expansive than it seems at first glance. Moreover, along with the various attractive little squares situated off the main streets, you've also got a very serviceable shopping mall, imaginatively dubbed the "Eikestad Mall", at your disposal, which includes such delights as a multiscreen cinema and Virgin Active gym to keep you occupied.
One thing to bear in mind though is that Stellenbosch is very much an Afrikaner town and, as such, Afrikaans is its first language and the one you're most likely to hear and to be addressed in.
It's also safe enough to walk around the streets by yourself, even at night, which sadly seems to be a novelty for South Africa, from what I hear, making it a veritable oasis in a sea of fear over personal safety.
But all these pluses means that it's not cheap by South African standards and, looking at some of the huge and beautifully maintained properties in suburbs such as Mosterdrift, it's definitely a spot that's favoured by the well-heeled - old money too, apparently, although I'm not entirely sure what difference that makes.
Prestigious university
Stellenbosch is home to the Afrikaner community's most prestigious university, the evidence for which is provided by the gaping emptiness of the streets, roads, bars and restaurants outside term time.
The institution was set up in 1863 and is not only ranked second or third in the country in academic terms - depending on whom you listen to - but is also treasured as one of the few tertiary education establishments in South Africa where Afrikaans remains the primary language of tuition.
Somewhat more controversially, however, it was also once the intellectual engine room of apartheid and sheltered many of its key players in various shapes and forms over the years. These included DF Malan, who was the university's chancellor from 1941 to 1959 and led the National party to victory in 1948, thus ushering in the regime, as well as Hendrik Verwoerd.
Verwoerd studied and lectured in psychology and was widely held to be the guy who dreamed up the whole apartheid thing up in the first place, before implementing it in his role as minister for native affairs and maintaining it as prime minister. He was assassinated in 1966.
On a happier university-related note though, it must be said that one of my favourite places has to be the compact but bijou botanical gardens. I do like a nice botanical garden at the best of times, but what makes this one special is the gorgeous woodland setting of the Katjiepiering Restaurant right at its heart, where you can get a spot of lunch and/or huge scone to keep you going on your expeditions.
And if it's raining, you can always venture inside to recline gracefully in the bohemian, sofa-bedecked conservatory, or even the more formal wood-panelled dining-room from which the university used to broadcast radio programmes about its botanical research for the South African Broadcasting Corporation. All very exciting.
Following on the woodland theme, however, another of my fav eateries in town has to be "De Volkskombuis"- not so much for the food, I hasten to add, which isn't particularly startling, but more for its alfresco dining area on the banks of the Eerste Rivier (First River) under yet more shady oak trees. It really is a lovely place.
READ:
My South African Adventure: Wild Times with Violin Spiders, Goshawks - and Squirrels
My South African Adventure: Forgetting Britain in the Big Freeze [BLOG]
My South African Adventure: Keep 'Em Safe Drug Abuse Campaign [BLOG]
My South African Adventure: Grape Expectations in Land of Wine [BLOG]
My South African Adventure: Over-the-Top Security is Safe as Houses [BLOG]
My South African Adventure: Kraal Gallery, 102faces.com and 2people1life.com Seize the Day [BLOG]
My South African Adventure: Oscar Pistorius is the Talk of the Braai [BLOG]
My South African Adventure: Technology-Starved Amish Lifestyle is not for Me [BLOG]
My South Africa Adventure: Expat Briton Catherine Everett's First Taste of Mediterranean Manana Vibe [BLOG]
Cath Everett is a resting journalist who has written about business, technology and HR issues for over 20 years. She recently moved from the UK to South Africa with her husband.
© Copyright IBTimes 2023. All rights reserved.