My South African Adventure: Finding a New Home in Johannesburg [BLOG]
Expats take carefree 1,400km drive across vast hinterland of South Africa from Cape Town.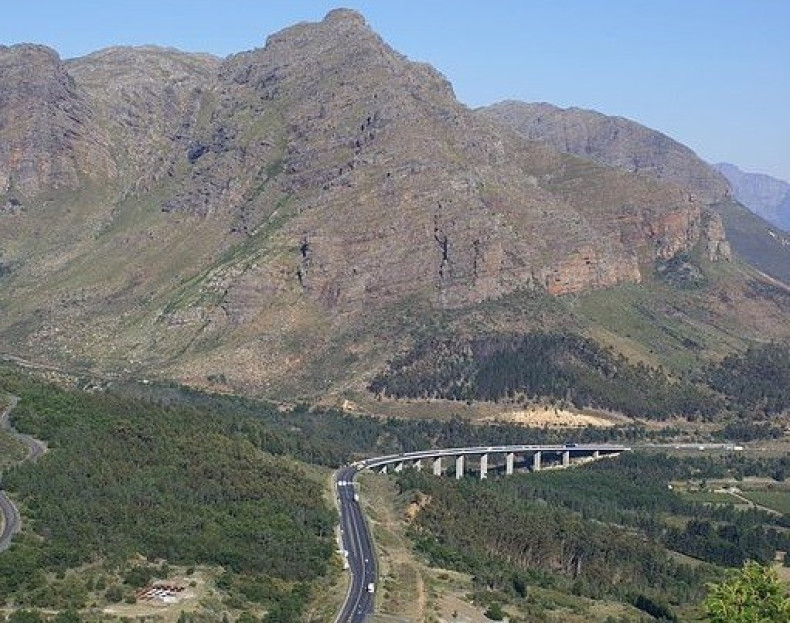 One thousand, four hundred kilometres is one hell of a long way.
So like any sane British person would, my Beloved and I decided to spread the epic drive from the Cape to Johannesburg over two days and break the journey by staying overnight at Gariep Dam in the Free State, just over halfway.
But it appears that such laxness puts us in a minority here. Even though we found it trashing - and that was sharing the driving between the two of us - it seems that the majority of South Africans just keep on going, relentlessly, all day and all night until they get there - and very often riding solo too.
I simply don't know how they do it, but apparently it's a mere trifle. "Oh, so you're taking it easy then" was one remark about our proposed plans, made without the tiniest scrap of discernable irony.
Another kindly meant comment in relation to our obvious feebleness was "well, being English, you're not used to big distances".
Which I guess is true. After all, how often does the average Brit drive the equivalent of from London to Rome, even for their annual holiday?
But it's only when you start making your way through South Africa that you get an inkling of just how vast the country really is. If you're born and bred in a land of infinite panoramas and limitless skies, you're bound to get a bit cavalier about distance. You'd have to or you'd never go anywhere.
But coming from a tiny island, it does take a bit of getting used to - although undoubtedly you do. When we lived in San Francisco, for instance, we'd think nothing of driving the four hours or so on a Friday night after work to get to our lovely ski lodge, jointly rented by six of us for the winter on the shores of Lake Tahoe.
Huge, open expanses
Can't imagine such expeditions ever becoming part of the regular routine back home in Blighty though. It would definitely be an occasional, possibly long weekend thing that you psyched yourself up for in advance.
One of the things, as a Brit, that you do notice, however, is, despite the huge open expanses laid out before you in South Africa, there is a comparative lack of variety in the types of landscape on display.
While the UK may be teeny, it has an amazing amount of scenic variety packed into its compact shores. But South Africa - or the bit along the N1 that we saw anyway - doesn't.
As you leave the verdant, green, mountainous grandeur of the Cape Winelands behind, you very quickly enter into the apparently endless, brownish, semi-desert emptiness of the Karoo.
It's all about scrubby bushes, the occasional lonely farmstead, and small towns and settlements 100km or so apart sitting in immense plains and surrounded by distant grey mountains that you never actually seem to ever go through.
What I did see that got me quite excited after having read a novel about them though were a couple of families of San karretjiemense (the Afrikaans word for 'Cart People') driving along the back roads in donkey carts.
And there was an incongruous sighting that made me laugh at the hotel in which we stayed near the Gariep Dam. Described in the tourist brochures as 'The Karoo's Oasis', it's actually a huge man-made lake that was completed in 1971 and has since enabled hundreds of farms to flourish in an area that was previously too arid.
Anyway, as I was leaving our hotel room in the morning, I was greeted by a glam-looking Afrikaner woman searching for her cute, handbag-sized terrier that had wandered off. All big blonde hair, red nails and lipstick, I was expecting her to jump into her Porsche and make off to the local spa or whatever for a bit of pampering.
Pleasant surprise
But, no. She ended up clambering into a huge, tarpaulin-covered old truck laden down with hay bales and disappearing in a cloud of exhaust fumes instead. Which just goes to show that you should never make assumptions about people.
Once out of the Karoo though, the scenery changes to one of vast acres of grassland, some brown and some green, obviously depending on rainfall or maybe irrigation from the Gariep Dam. Until you hit the immense urban metropolis of Johannesburg, that is.
And boy - what a pleasant surprise. With the spring rains, the harsh, ugly, grey skyline of winter has been transformed into a lush tree-filled vista. The northern suburbs, where we'll be living, are leafier and more open than I remembered, while our ultimate destination, Parkhurst, is as hip and happening as I recalled.
To add to its charm, on our first evening here, we were befriended by a tipsy group of six, which included a former rugby international, and invited for dinner later in the week to celebrate an evening of late-night opening in the run-up to Christmas. Any excuse - but a good one nonetheless.
The only dark spot on the horizon has been the veritable shambles that the removal people managed to make of our transfer. Stuff broken, valuables gone, clothes thrown carelessly into boxes rather than being hung properly and so looking like they'd been wrung through a mangle.
I've never experienced anything quite like it, and it wasn't like the service - or lack of it, I should say - was cheap. So the next job is to wend our weary way to a police station in order to get ourselves a crime number.
At that point, apparently, a union-blessed internal investigation can begin, complete with polygraph, or lie detector, tests in order to try to establish exactly what it was that happened.
Not good. It's at times like this when you really do feel like you're a long way from home.
READ:
My South African Adventure: Exploring the Secret Side of the Cape
South African Adventures: Cape Flats Townships, Table Mountain and Grand Contrasts
South African Adventure: Road Safety Statistics Close to Record Murder Rate [BLOG]
South African Adventure: Able Seamen and Endangered Penguins
South African Adventure: Moving to Johannesburg Poses a Daunting Challenge
Cath Everett is a resting journalist who has written about business, technology and HR issues for over 20 years. She recently moved from the UK to South Africa with her husband