South Africa's embattled President Jacob Zuma has praised Iran's 1979 revolution, during a historic three-day state visit to the Islamic republic, in which he is hoping to boost trade and diplomatic ties.
During a press conference with Iranian President Hassan Rouhani, Zuma described how the overthrowing of US-backed dictator Mohammad Reza Shah Pahlavi was a source of encouragement as black South Africans fought against apartheid. Following the Shah's removal, an Islamic Republic was established under Ayatollah Khomeini.
"South Africans were inspired by the 1979 revolution, which showed that emancipation is possible, whatever the odds," Zuma said, according to a statement released by AFP news agency. "Iran occupies a special place in our struggle against apartheid."
Iranian and South African business ties
South Africa and Iran are old allies. Nelson Mandela made two visits to Iran as President after 1994, when Iran lifted sanctions and re-established relations with the former apartheid state.
South Africa was importing a third of its domestic oil from Iran, but after the United States, UK and Canada announced nuclear-related sanctions in November 2011, the countries' trade relations were severely impacted. According to South Africa's IOL news, by 2014 the nation's exports to Iran declined from R1.27bn (June 2012) to R270m.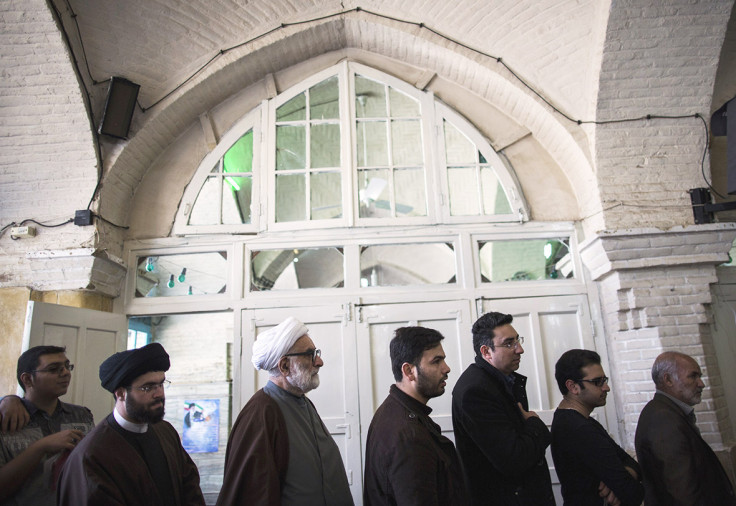 Zuma, who has recently been engulfed by scandals and widespread calls to resign, is the first South African head of state to visit Iran since nuclear-related economic sanctions imposed on the nation were lifted in January this year, unfreezing billions of dollars of assets and opening up the oil market to Western buyers. Since the sanctions were lifted, Iran has boosted its oil output and hoped to be producing 4 million barrels a day.
During the ongoing visit, Zuma – accompanied by a business and political delegation of 200 – signed eight cooperation agreements ranging from oil and gas, to mining, financial services, agriculture, and tourism, and reportedly sees a nuclear deal as an opportunity to deepen commercial links.
"The challenge is to dramatically expand trade volumes," AFP quoted Zuma as saying.
Zuma under political pressure
Zuma's trip comes at a time when he is facing increasing pressure at home. An inquiry into a controversial South African arms deal, worth 30bn rand (£2.5bn; $5bn), found no evidence of fraud or corruption against Zuma last week (April 21) and he was cleared of any wrongdoing.
The deal enabled the ruling African National Congress (ANC) party to purchase weapons to modernise the country's defence force. Announced in 1999, it was the largest arms deal since the end of apartheid in 1994 and it involved several European companies.
However, the president was also at risk of being impeached earlier in April 2016, after the country's Constitutional Court ruled the leader and the National Assembly had violated the constitution in using public funds to upgrade Zuma's Nkandla private residence, in KwaZulu-Natal province and said he must repay the money.