South Africa Broadcasting Corporation (SABC), the country's public service broadcaster, is facing accusations of pro-government bias after it fired eight journalists who criticised the organisation's decision to avoid covering protests.
SABC drew widespread criticism in June after it adopted a so-called "Protest Policy" and refused to broadcast footage showing "destruction of property". Violent protests have afflicted South Africa in recent months, with riots in Limpopo province seeing more than 20 schools burned down in May, and protests turning deadly in Tshwane in June.
SABC said broadcasting violent acts could incite further unrest in the run-up to a local election in August, but not everyone agreed with the controversial policy. Campaigners have staged protests at the broadcaster's offices in Durban, Cape Town and Johannesburg.
When SABC refused to report on these protests, eight journalists challenged the decision, arguing it amounted to censorship. The protests were organised by Right2Know, which was launched in 2010 and aims to promote freedom of expression and access to information in South Africa.
'SABC 8' journalists
Thandeka Gqubule
Foeta Krige
Lukhanyo Calata
Suna Venter
Busisiwe Ntuli
Krivani Pillay
Vuyo Mvoko
Jacques Steenkamp
The broadcaster responded by dismissing the employees, claiming their conduct "undermined the SABC and the authority of its management."
SABC's decision to fire the eight employees has been met with wide-ranging anger. A fundraising initiative to support the journalists, who have become known as the 'SABC 8', has raised more than $25,000 (£18,939)
'Not going back to an SABC managed by people with political motives'
Afrikaans news producer Suna Venter is one of the SABC 8. She and three other colleagues have approached the Labour Court to challenge their dismissal, which they said was "unconstitutional, unlawful and invalid".
"There was a national radio meeting in the morning [ 20 June] and we had all the regional offices from across the country on the line. The top story of the day was about the protests outside SABC offices," Venter, who has worked for SABC for eight years, told IBTimes UK in a telephone interview.
"In that meeting, they said they were not going to 'broadcast a protest against ourselves.' There were three people, of whom I was one, who objected and said it had come down to self-censorship."
Three days later, Venter and her two colleagues, Thandeka Gqubule and Foeta Krige, were informed they had been suspended and were escorted out of the building. On 19 July 2016, the number of SABC journalists who had been fired rose to eight.
Venter and her seven colleagues have since filed an application for immediate access to the Constitutional Court.
On 20 July, the Independent Communications Authority of South Africa (Icasa) announced SABC agreed to comply with the Pretoria High Court's ruling that the organisation must revert its ban on broadcasting violent protests. However, some believe a climate of fear is still present in the SABC newsroom.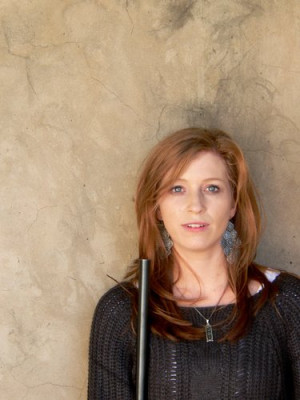 "People are scared because there is an atmosphere of confusion and fear in the newsroom," said Venter. "It has been coming for a while – there have been more and more disagreements inside the newsroom about what we should broadcast and what not.
"For example there was a direct order given that we shouldn't broadcast any negative content regarding the President [Jacob Zuma]. There is a clear agenda being pushed and in terms of press freedom in South Africa, this is very worrying.
"SABC is a fantastic organisation and it's got fantastic resources, but I would not go back to an SABC that is managed by people with political motives.
"South Africans are not corrupt people and they just want the truth. There are 21 million South Africans who rely on SABC exclusively for news coverage, so if it turned into a state broadcaster, it would be going down a dangerous road."
South Africa's ruling party, the African National Congress (ANC), also condemned SABC's decision to fire the journalists, arguing that workers cannot "live in fear in their workplace".
SABC has not responded to a request for comment.
However, while commenting on the dismissal of the eight journalists, a spokesperson for the organisation told the BBC: "In each and every organisation there are rules and regulations and if you do not go according to the rules you will be fired."