South Africa's violent protests blamed on ANC members as Tshwane burns over election candidate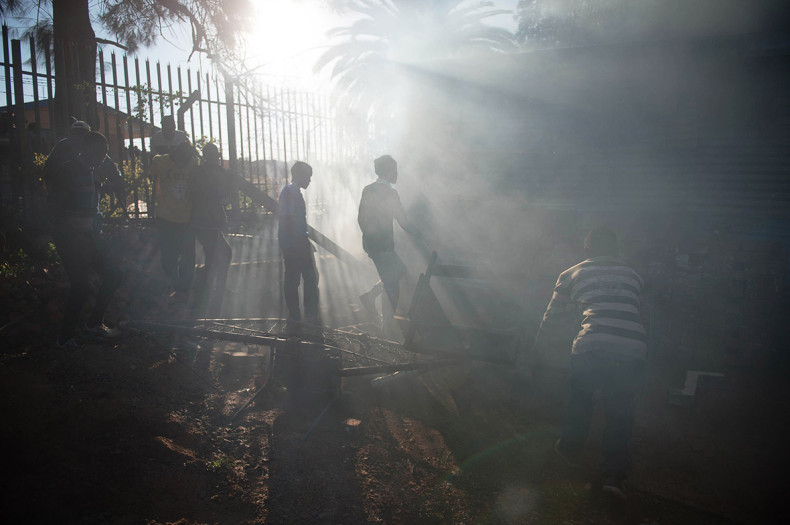 Members of South Africa's ruling party African National Congress (ANC) are responsible for the ongoing unrest in the municipality of Tshwane, near South Africa's administrative capital Pretoria, the minister of state security has claimed. David Mahlobo made the remarks as Tshwane is being rocked by violent protests over mayor election.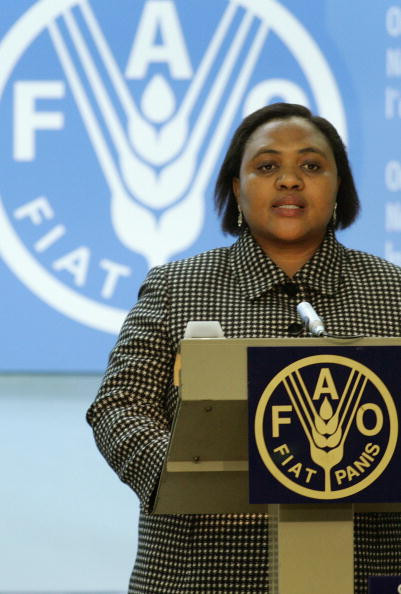 Protests erupted near Pretoria after ruling party ANC chose Angela Thoko Didiza as candidate to run for mayor position
Getty Images
A member of the ANC was shot dead as factions clashed at a meeting in Pretoria to decide on the candidates on Sunday (19 June). The ANC then named senior party member and former cabinet minister, Thoko Didiza, as its candidate for Tshwane.
The move angered residents, who want incumbent mayor, Kgosientso Ramokgopa, to run as candidate in the election, which will be held in August.
Mahlobo alleged during an interview with Radio 702 that some ANC members started the violence as they "were not satisfied with the processes" that led to the choice of Didiza as its mayoral candidate.
Demonstrators burnt busses and set tyres on fire to barricade roads and violence quickly spread to other areas including Atteridgeville, Ga-Rankuwa and Hammanskraal. Many businesses across Tshwane remained closed on Wednesday as the protest entered its fourth day, News24 reported.
The ANC, which had already been accused of instigating the violence, denied any involvement in the unrest. "The ANC has noted and is deeply disturbed by the outbreak of violence which took place at the outskirts of where the meeting was held yesterday. One person who was member of the ANC passed away and several others were injured," the party said in a statement.
"The ANC condemns heinous acts in the strongest terms possible and will act decisively where it is proven that any of our members were responsible for the shooting. We also call on the law enforcement agencies to act with no fear or favour to bring the perpetrators of this criminal act to book."
The party also defended its decision to nominate Didiza as mayor candidate, describing her as "a senior and seasoned leader of our movement with extensive experience in governance." ANC also thanked Ramokgopa for how he "ably" led Tshwane while in office.
Local elections are a major test for ANC, which has been in power since South Africa ended apartheid rule in 1994. The country will hold presidential elections in 2019, amid growing discontent towards ANC President Jacob Zuma, who is accused of corruption and of being unable to restore the country's crippled economy.