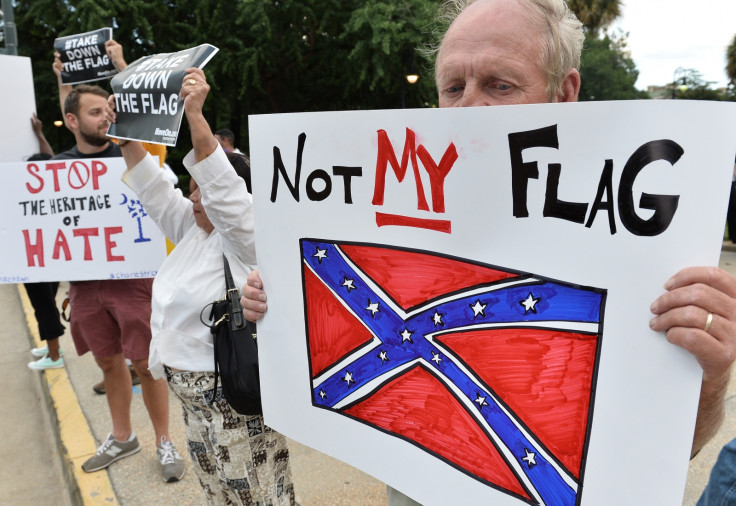 Republican senators Lindsey Graham and Tim Scott join Governor Haley to remove Confederate flag.
The move shows a change of heart by Haley who said there was no need to take down the flag when she was campaigning for re-election last year.
Political and religious leaders in the state urged lawmakers to vote to remove the flag out of respect for the nine people gunned down by Dylann Roof at a black church in Charleston last week.
Authorities have said the shooting was a hate crime, according to NBC News and a white supremacist website that may be linked to Roof shows images that apparently show him holding the flag.
"This act will do something very personal," Charleston Mayor Joe Riley said on Monday (22 June).
"Take away Mr. Roof's symbol of misguided idea of racial superiority and bigotry. Take it away from him and all like him and give the front of our state Capitol equally and fairly to every citizen of South Carolina," he said.
Gov. Nikki Haley, who in the past has favoured leaving the flag where it is, was meeting with lawmakers ahead of a news conference where she was joined by U.S. Senator and presidential hopeful Lindsey Graham.
CNN reported that Senator Graham would call for the flag to be taken down and placed in a museum.
"Last week's terrorising act of violence shook the very core of every South Carolinian," House Majority Leader Jay Lucas said in a statement. "Moving South Carolina forward from this terrible tragedy requires a swift resolution of this issue."
Republican South Carolina State Representative Norman "Doug" Brannon announced that he plans to sponsor legislation to take down the Confederate flag from the front of the state Capitol.
"I had a friend die Wednesday night for no reason other than he was a black man. Sen. Pinckney was an incredible human being. I don't want to talk politics but I'm going to introduce the bill for that reason," he told MSNBC.
"It's not just a symbol of hate, it's actually a symbol of pride in one's hatred," Brannon added.
Others in favour of taking the flag down include Jeb Bush, former Florida governor, candidate for Republican presidential nomination.
Hillary Clinton, candidate for Democratic presidential nomination, said in 2007 the flag should be removed and still agrees, a campaign aide said.