South Carolina officials seize nearly 10,000 stolen guns from house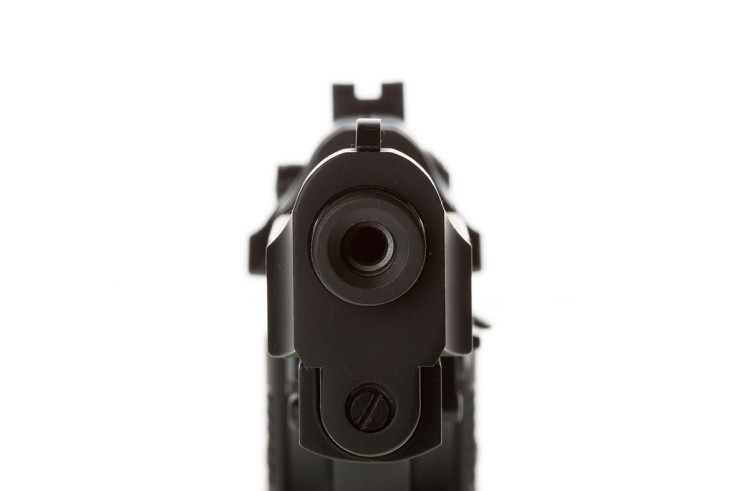 A South Carolina man was arrested on 24 October after police discovered thousands of stolen guns and other weapons in his home and warehouse. Chesterfield County Sheriff Jay Brooks estimated 51-year-old Brent Nicholson had between 7,000 and 10,000 handguns and rifles in his home and in a nearby storage building, with hundreds more at a liquor store and his parent's home.
"There were so many guns we quit counting after a while," Brooks said. According to The Charlotte Observer, deputies also found hunting crossbows; ammunition; taxidermy deer, elk and alligator heads; hunting mounts; tools; air compressors and over 500 chainsaws.
Nicholson was arrested by police in Monroe by Saturday (24 October) afternoon and charged with possession of stolen property. However, Sheriff Brooks said, "There's much more to come." Officials said that others in Pageland may face arrest in the case.
Since many of the weapons and items discovered were stolen, the South Carolina Law Enforcement Division plans to send 20 agents on 26 October to help local law enforcement official process and determine what has been stolen.
Brooks told reporters that deputies discovered the large weapons stash when they arrived at Nicholson's home on 23 October to serve a subpoena for an unrelated matter. Deputies found chainsaws and a welder that had been reported stolen "in plain sight".
"They went to a judge and got a search warrant and went back to the house and found literally thousands of guns," Brooks said. "They secured the scene and called everybody in. We've been there ever since and we'll probably be working on this into next week." The sheriff added that the "investigation is far from over."
Brooks continued, "There's no evidence that he even used them. There's no evidence that he was selling them—he just wanted them. His house looked like that hoarders programme on TV." He said that Nicholson may have stolen some of the weapons, but it was more likely he bought it from other thieves.
The Charlotte Observer reported that many of the weapons appear to have been stolen from homes and hunting cabins in North Carolina. "There were five sheriffs standing around—all of us with at least 25 years of experience—and none of us have ever seen anything like this," Brooks said. "The SLED agents had never seen anything like this."
Earlier in the week, Nicholson was charged with selling opium and heroin in Union County. Police had been serving a subpoena in that case on 23 October when the weapons were discovered.
© Copyright IBTimes 2023. All rights reserved.