South China Sea: Filipino protesters land on Philippine-controlled Pagasa island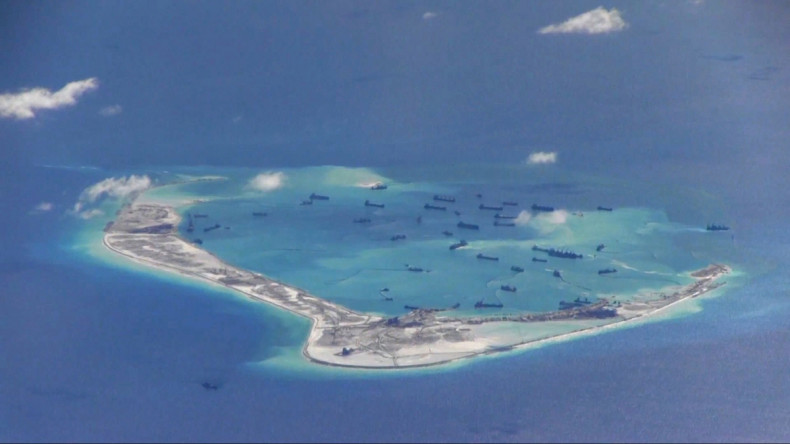 About 50 Filipino protesters, mostly students, have landed on Philippine-controlled Pagasa island in Spratly archipelago to protest against China's claim over most of the South China Sea, despite overlapping claims from Brunei, Malaysia, Philippines, Taiwan and Vietnam. The protesters, led by an ex-marine commander, arrived at Pagasa Island on 26 December.
The protesters have called the expedition a "patriotic voyage" and a symbolic act of defiance against China. The move, however, could trigger a strong reaction from the Asian superpower.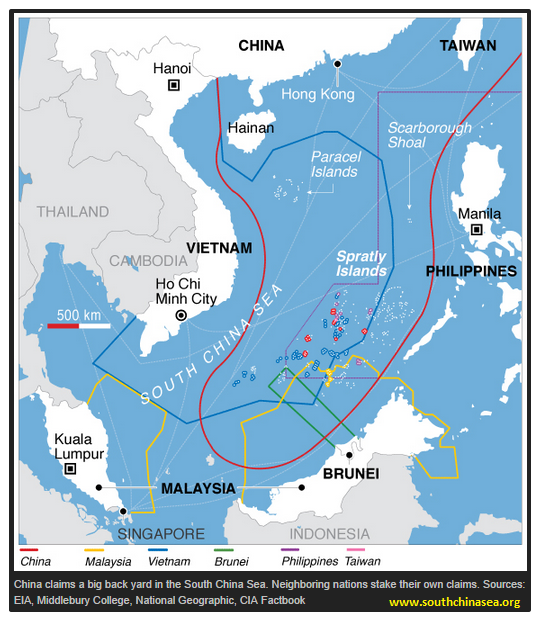 China claims almost all of the South China Sea for itself.
southchinasea.org
The island's mayor Eugenio Bito-onon said the protesters left southern Palawan, an island province that lies south of Manila, on 24 December. It has been reported that the protesters could leave the island on 28 December.
Earlier this month, the Philippines' government had tried to stop the protesters from travelling to Pagasa island, but on 27 December President Benigno Aquino's spokesman Herminio Coloma said it understood the group's intentions and would assist the protesters if necessary. "We recognise the patriotism of these youths that made them venture out," Coloma said.
The protesters in their Facebook page also urged Aquino to "inform the people correctly without sugar coating the truth about Chinese invasion of our exclusive economic zone". Earlier, the group had accused Aquino of not doing enough against China's claim and its blatant show of military might in the disputed South China Sea.
The Philippines has challenged China's claim at Hague's arbitration court, which China has refused to recognise. Tensions escalated last year after China started building its artificial islands in the Spratly archipelago and intensified its patrolling of the area. To counter the growing presence of China, the US has carried out naval exercises and it fighter jets have also patrolled near areas control by China.
An estimated $5tn in trade passes through the South China Sea. Moreover, it is believed that the region has massive natural reserves of oil and gas.