The Chinese Defense Ministry said on Saturday, 9 July, that their navy conducted combat drills near its southern island province of Hainan and the Paracel islands in the South China Sea. The drills, conducted on Friday (8 July), reportedly focused on air control, surface operations and anti-submarine warfare, amid other combat training exercises.
China, which claims the South China Sea waters as its own, held the drill ahead of an upcoming ruling by the Permanent Court of Arbitration in The Hague on 12 July, which pertains to the Philippines disputing China's territory claims in the South China Sea. However, China has already said that it does not accept or recognise any decision by the court.
Naval ships from China's northern, eastern and southern fleets participated in Friday's drill. Photographs of the navy drill posted on State media Xinhua news agency showed air-defence missiles and anti-ship missiles being launched from the ships as part of the annual training exercise.
In reaction to the announcement by the Republic of Korea (ROK) and the US on plans to deploy a US Thaad anti-missile system, China said on Friday that it is "strongly dissatisfied" over their decision and warned that the move may destabilise the Korean Peninsula. The country urged the two nations to terminate their deployment as the move may complicate regional tensions and harm China's interests.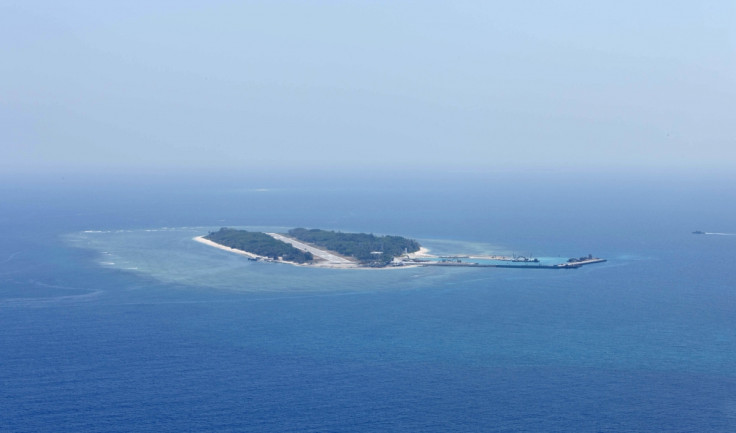 "The Chinese side is strongly dissatisfied with and firmly opposes this," China's foreign ministry said in a statement on Friday. The ministry also said that the deployment is neither conducive to denuclearisation of the peninsula nor to maintaining peace and stability in the region.
China's Ministry of National Defense also raised similar concerns. Yang Yujun, spokesman for the Ministry of National Defense, said, "We will closely watch the moves of the United States and the ROK, and will consider taking measures to safeguard the nation's strategic security and the strategic balance in the region."