The US has reportedly adopted quiet diplomacy and is sending private diplomatic messages to the Philippines, Indonesia, Vietnam and other Asian nations urging them to exercise restraint amid heightened tensions over China's refusal to abide by the international court ruling on the South China Sea. Washington wants to calm the waters in a bid to sort matters "rationally" and not "emotionally", US officials said.
The Hague court ruled on Tuesday (12 July) that China has no legal basis to claim historic rights over the South China Sea, which China dismissed as a farce. Reacting to the ruling, Taiwan President Tsai Ing-wen dispatched a warship to the disputed waters asking sailors to defend the country's maritime areas, further aggravating the issue.
Sources in Washington told Reuters that the US has sent messages to the Asian nations through its embassies in those countries or through foreign missions in Washington urging them not to take aggressive measures to capitalise on The Hague court ruling.
Defence Secretary Ash Carter, Secretary of State John Kerry and other senior officials have also talked directly to top officials of some of the countries to persuade them to refrain from harsh reactions. The sources hoped this quiet diplomatic initiative would be more successful in Indonesia and the Philippines.
"What we want is to quiet things down so these issues can be addressed rationally instead of emotionally," one official told Reuters, adding: "This is a blanket call for quiet, not some attempt to rally the region against China, which would play into a false narrative that the US is leading a coalition to contain China."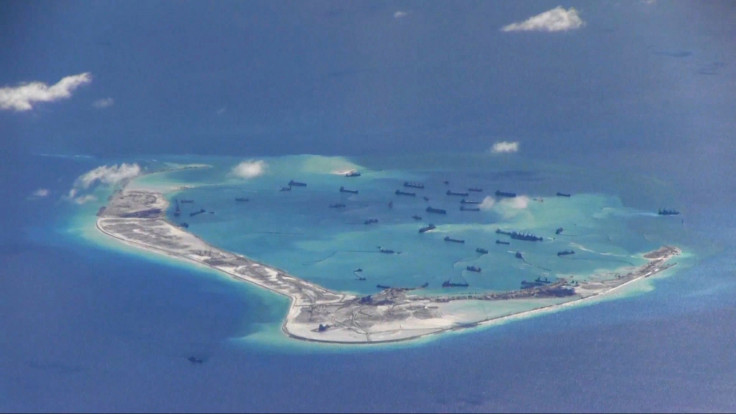 Officials said that both Indonesia and the Philippines want their fishermen to operate in the South China Sea waters without being intercepted by Chinese coast guard and naval vessels and thus, they could be more inclined to sort out the disputes diplomatically.
One of the sources added that the new Philippine President, Rodrigo Duterte, however, remains "somewhat of an unknown quantity" due to his shifting stance towards China: at times he is aggressive while on other occasions he is accommodating to China.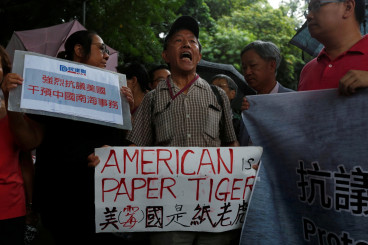 Meanwhile, the US is also prepared to confront China if such a situation arises. Democrat Ben Cardin of Maryland, a senior member of the Senate Foreign Relations Committee, was quoted as telling reporters on Wednesday (13 July) that although a confrontation is less likely if the Philippines, Indonesia, Vietnam and other countries work with the US to seek a diplomatic solution, the country would not "mind a confrontation".
"I don't think China wants a confrontation with the United States. They don't mind a confrontation with a Vietnamese fishing boat, but they don't want a confrontation with the United States," Cardin said.