South-east Asia migrant crisis: Who are the Rohingya and why are they desperate to flee Myanmar?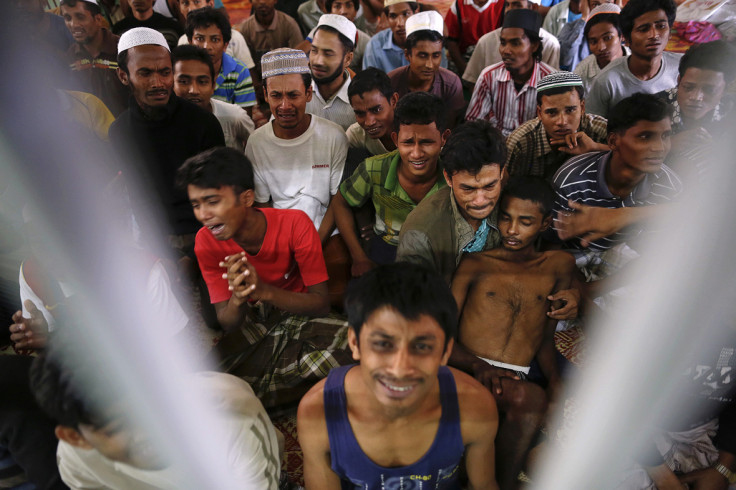 Myanmar's 1.3 million Rohingya have the unenviable honour of the being classed by the United Nations as the most persecuted ethnic minority, so it is little wonder 25,000 of the Muslim residents of the south-east Asian country have boarded boats and fled the country in 2015 alone.
But like the thousands of African refugees who face unstable and exploitative conditions in Yemen, or cross the Sinai into Israel only to find themselves jailed and deported, Myanmar's Rohingya trade an intolerable situation at home for an only slightly better one elsewhere in Asia.
On 11 May, 1,000 of them arrived in the island of Langkawi near Malaysia and a further 600 came ashore in Indonesia, joining tens of thousands who are living and working in Thailand, Malaysia and Indonesia, and a smaller number who manage to reach Australia or India.
Tun Khin, president of Burmese Rohingya Organisation UK, says these refugees flee horrific conditions in Myanmar, where the army has carried out a catalogue of abuses against the Muslim ethnic group, including alleged massacres and a virulent anti-Muslim '969' campaign, which espouses hate and urges Buddhists to boycott Muslim businesses in the western Rakhine state.
More than 230 people have been killed in religious violence in Myanmar since June 2012 and more than 140,000 have been displaced. It was reported earlier in 2015 that the government had revoked ID cards of Rohingya Muslims and a New York Times documentary in 2013 showed the Rohingya – who hardliners say are Bengalis and not from Myanmar – in concentration camp-like conditions.
"The government has systematically tried to drive the Rohingya out of Burma. [They] let them leave, to get to the boats [which] are organised by human traffickers," Khin said.
That does not prevent the Rohingya from falling victim to human traffickers, though, with fees ranging from $500 per person to get to a neighbouring country such as Malaysia or Thailand and between $3,000 and $3,500 for the perilous journey to Australia.
That trip has been more difficult since Australia's crackdown on migrant boats and policy of shipping asylum seekers to an island detention centre. Khin said even those who make it to Australia – one of the most treacherous stretches of ocean that refugees cross throughout the world – are often denied asylum.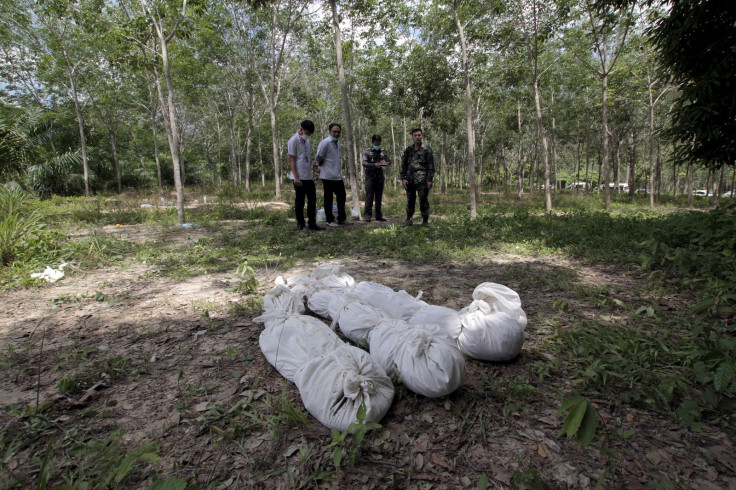 When the refugees arrive in Thailand and Malaysia, they are still at the mercy of traffickers, who detain them in jungle prisons and demand ransoms from friends and family. If they can pay, they are released, but if they cannot they are often killed. Thai police discovered 24 bodies in the mountains of southern Thailand in May, believed to be the victims of smugglers.
"If they don't end up in traffickers' hands they will end up in detention for six months and they often know that [...], so it shows the extent of the desperation, that they are willing to do that because it is better than where they are," said Sarnata Reynolds, a senior adviser for human rights at Refugee International.
Most refugees that arrive in Thailand or Malaysia look to stay and get work and then send money home to their families. As a result, a bulk of those making the journey are men. But in recent years both women and children have left Myanmar also. The refugees work in the fishing or farming industries and often don't get paid or face dire working conditions.
"People stay under the radar as much as possible and stay off the radar of the police and the authorities – remember they are coming from a country where the police may have persecuted them. They have no experience of anyone in authority being kind to them," Reynolds said.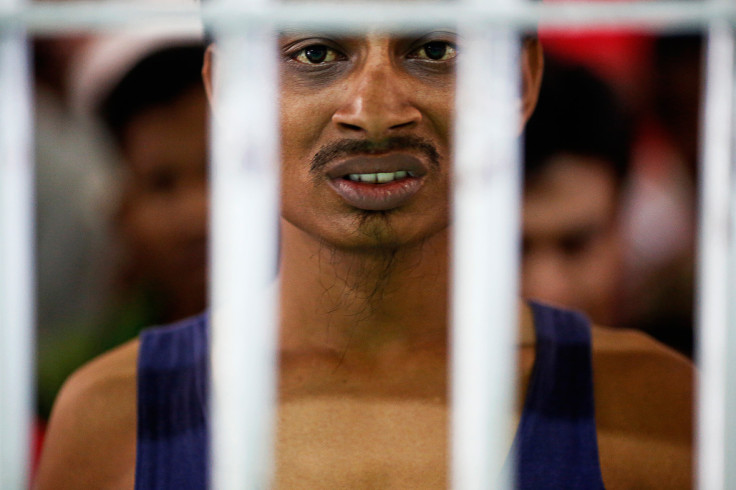 For those involved in pleading the Rohingya case internationally, it is frustrating that as the situation in south-east Asia has got steadily worse for both the Rohingya who stay at home and those who leave to seek a better life, there has been little interest in their cause.
"I think for the whole Rohingya issue – not just the fact that they are fleeing Burma, but the ongoing human rights abuses that are taking place [...] – they've all been going on so long that it just appears normal," said Mark Farmaner, director of Burma Campaign UK.
It comes at a time when Myanmar is being brought in from the cold and its president, Thein Sein, heiled as a reformer by both British Prime Minister David Cameron and US President Barack Obama. The latter recently spoke out about the plight of the Rohingya while on a trip to Myanmar but that does not impress those involved in making their case internationally.
He said: "He is being praised now for raising this issue but people actually had to campaign [...] for him to use their name. The US ambassador in Burma will not use it [...]. That's a sign of how bad things are, how weak the international community is that now we have to lobby them just to use the word Rohingya."
© Copyright IBTimes 2023. All rights reserved.