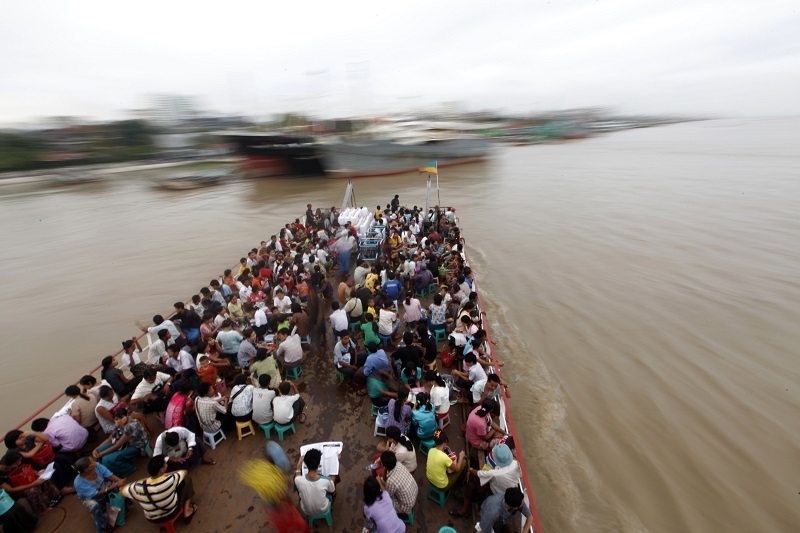 At least 50 people are feared dead after an overcrowded ferry capsized in Myanmar due to bad weather.
Government officials put the estimated death toll at almost 50, but local reports suggest it could be higher as 209 people were believed to be travelling on the ship.
The vessel, Aung Tagun-3, was ferrying people from the coastal town of Taunggok (Toungup) to Sittwe when it was hit by huge waves.
"Twenty bodies have been found while 27 are still missing. Rescue workers are looking for them," senior government official Pyay Nyein told Reuters.
Officials said more than 160 passengers have been rescued, but locals contested the claim saying many people are still unaccounted for.
Search and rescue measures are under way as emergency personnel, including those from the navy, are looking for survivors.
"Normally, the number of tickets sold is not reliable when it comes to the number of passengers. That's very common. So the number of missing must be many more than 27. We understand the chances of finding them in this weather are very slim," a merchant in Taunggok, who did not wish to be identified, told Reuters.
Boats continue to be of a major mode of transportation in Myanmar due to cheaper travel costs.
However, the poor maintenance of the vessels coupled with overloading and bad weather has led to several such tragedies in the past.