A North Korean soldier defected to the South across the demilitarized zone through the countries' land border on Thursday, 21 December. South Korean border troops fired at least 20 warning shots to keep away pursuing North Korean soldiers. The North's soldiers also responded with firing but apparently no bullets were fired across the common border.
The South Korean Joint Chiefs of Staff (JCS) told Yonhap news agency that the unidentified "low ranking" officer came in front of a guard post on the mid-western front at around 8.04am local time (1.04am GMT) amid thick fog. He added that after the soldier's entry, the North's border guards approached the military demarcation line (MDL) while searching for him.
In another incident, the Unification Ministry said that two other North Korean defectors entered South Korea after boarding a small wooden boat on Wednesday.
"The Navy found it in waters about 100 kilometres north of Dokdo during a patrol mission. A joint probe into the details of their identities is under way," a ministry official said at a press briefing.
He added that the men intended to defect and agreed to abandon the aged and apparently damaged ship.
The latest defections come a month after another North Korean was shot by his fellow troops at least five times while escaping North Korea. The soldier, who is reportedly in his 20s, defected through Panmunjom village, along the Joint Security Area (JSA), which is policed by soldiers from both North Korea and South Korea.
After being shot, he took cover near a building on the southern side of the JSA before South Korean and American troops came to his aid. Later, he was taken to a hospital for treatment, where a never-before-seen parasite was found inside his stomach.
A South Korean surgeon, who operated on him and removed the parasite, said that the unusual creature was around 10 inches long. The doctor added that similar health issues are common in North Korean defectors he treats, but may not represent the country's population as a whole.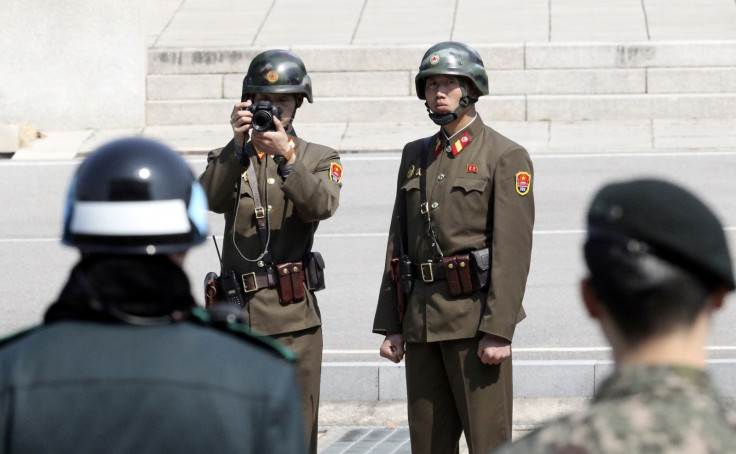 In the recent past, two other members of the North Korean military had fled to South Korea. Both the defections took place in June but on separate days.