South Korea on high alert as military drill Ulchi Freedom Guardian begins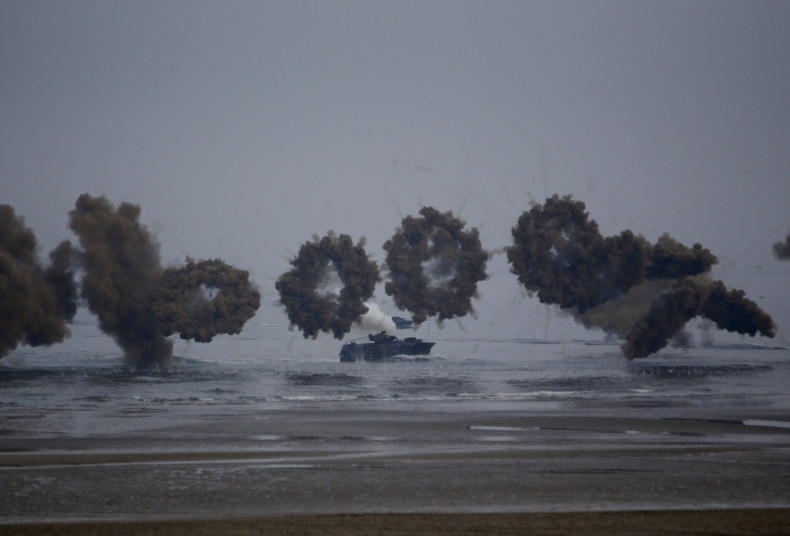 South Korean President Park Geun-hye has urged full military preparedness as it begins a joint military drill with the US defying the latest threats from North Korea.
South Korea's top military commander has ordered his troops to strongly retaliate if the nuclear-armed North carries out any provocative attacks, in the wake of increasing tensions in the Korean peninsula.
"We need to maintain a strong military readiness to protect our people's lives and their properties from North Korea's provocations ... at a time when military threats posed by North Korea are on the rise," Park told a cabinet meeting on Monday, 17 August prior to the start of the joint military exercise.
The fresh increase in tensions follows the recent landmine blast at the heavily-guarded demilitarised zone (DMZ) on the southern side of the border. Seoul blamed North Korean soldiers for the blast, which maimed two members of South Korean troops.
The war of words between the rival Koreas has begun to escalate since the mine blast with Pyongyang threatening to carry out "indiscriminate attacks" against South Korea if it fails to halt the four-day military exercise, which the North considers as rehearsal for an actual invasion.
The computer-simulated annual drill, known as Ulchi Freedom Guardian, is the biggest of its kind involving more than 80,000 South Korean and American troops. The US Combined Forces Command has denounced the latest threats from Pyongyang saying the manoeuvres are "routine and defence-oriented".
Mock drills with full-scale invasion by North Korea and tackling of such scenarios will also be played out during the exercises. Earlier, Pyongyang's Committee for the Peaceful Reunification of Korea said: "Such large-scale joint military exercises... are little short of a declaration of a war."