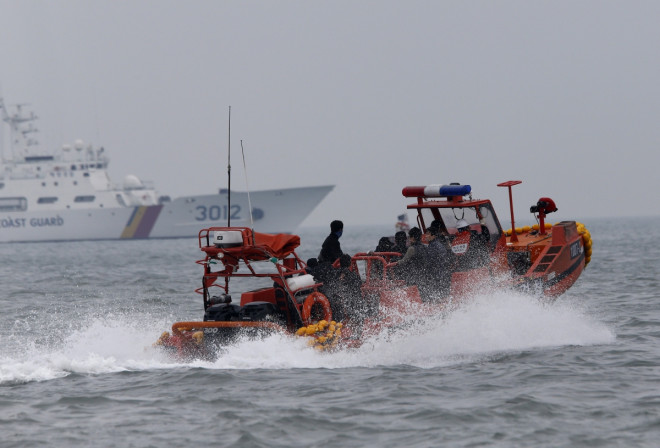 A new probe into the disaster that struck the South Korean ferry Sewol has found that there was a brief cut in power supply before the ship began to capsize off the southern coast of the country.
Although the cause of the blackout remains unascertained, authorities suspect the 36-second power cut could be behind the disaster.
"We need to investigate to determine why the ship veered sharply to the right after the blackout," an official from the ministry of oceans and fisheries told the South Korean daily Chosun Ilbo.
It was earlier revealed that the ship made an abrupt sharp turn before it capsized and the third mate was steering the vessel when the incident took place.
Meanwhile, the official death toll in the disaster has crossed 100 while nearly 200 passengers are still missing.
Divers continue to recover dozens of bodies from the sunken vessel in one of South Korea's worst maritime disasters.
With 17 more bodies retrieved on Tuesday (22 April), the death count has risen to 104 and the final toll is likely to be around 300.
"Underwater operations will focus on the third and fourth floors, while vessels will search waters to prevent bodies from drifting away. Search operations will go smoothly as waves in the rescue site are forecast to be about 0.5 metre high, and the speed of the currents is slow," a government spokesperson told a press conference.
The 6,825-tonne passenger ferry capsized last week and sank within two hours. Out of the 476 people on board, mostly students on a school trip, 174 were rescued while the ship was listing.
Although it is still unclear why the vessel capsized, seven of the crew members including the captain have been detained by authorities for negligence.
The rescue-turned-recovery operations are also hampered by bad weather and poor underwater visibility. However, the weather has improved in the last couple of hours and is likely to remain clear allowing authorities to step up measures.
As many as 212 boats, 34 aircraft and 550 trained personnel are involved in the recovery operations.