South Korean President Park Geun-hye Calls Sewol Crew's Behaviour 'Act of Murder'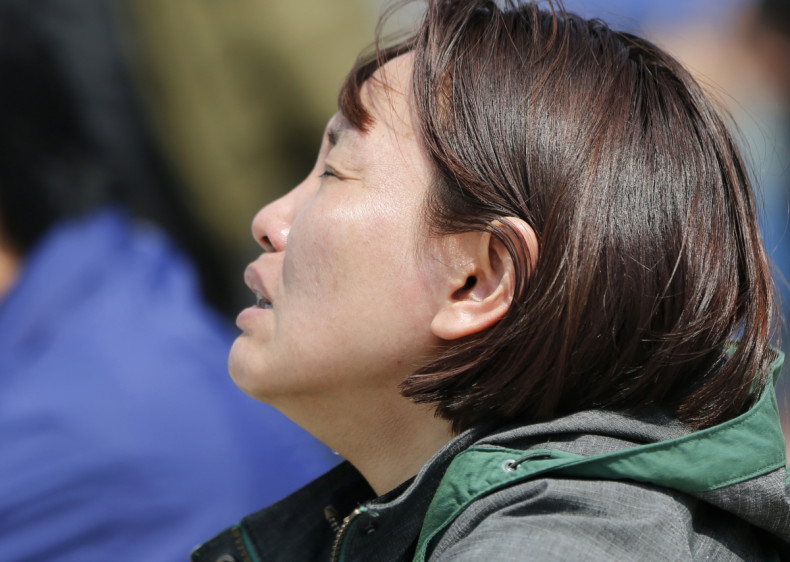 South Korean President Park Geun-hye has condemned the captain and some of the crew members of the sunken passenger ferry Sewol for their negligence and said their behaviour was like "an act or murder".
At a meeting with senior South Korean officials, Park said: "The conduct of the captain and some crew members is unfathomable from the viewpoint of common sense, and it was like an act of murder that cannot and should not be tolerated."
She said their actions were "utterly incomprehensible and unacceptable" and added "civil and criminal" charges will be brought against those who are responsible for the disaster.
Witnesses have said the Sewol's captain and many other crew members abandoned the ship as the ferry started listing. Captain Lee Joon-seok and two others were arrested following the disaster and it was later revealed that the third mate was in charge of the steering when the ship began to capsize.
Arrest warrants have also been issued against three other mates and the ferry's engineer.
The death toll in the tragedy has reached 64 and 238 passengers are still unaccounted for. There were 476 people on board when the ship went down.
Amid improvement in weather conditions in the area, search for the missing people continues as divers stepped their efforts gaining more access into the sunken vessel.
"An entranceway to the dining hall was found at 5:51am, and entry will be attempted around noon," Ko Myeong-seok, government spokesperson, told reporters.
Many of the missing passengers, mostly school children, are likely to be found in the dining hall.