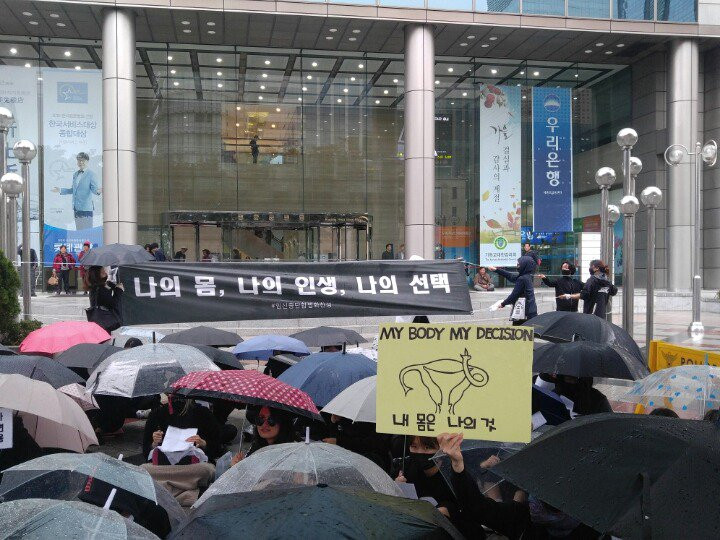 A government website tracking the number of fertile women was shut down after it drew infuriated responses from the public in South Korea. The ministry of the interior's website, birth.korea.go.kr, was closed shortly after it was launched.
The main webpage was supposed to show a pink birth map listing the number of women of childbearing age by each city district and region.
Instead, on 30 December, it simply displayed a note explaining that the site is undergoing correction to reflect public opinion, the Associated Press reported.
Critics complained that the website put the blame on women for dwindling birth rates, noting that no picture of men was used on the site.
The pink-coloured website displayed information on birth rates, benefits from local governments on child rearing, average marriage age and other data. On top of the page, it donned the picture of a woman kissing a little girl.
Images of the website, tweeted by South Korean journalist Nicky Kim, show South Korean territory transformed into a birth map: the higher the number of female residents aged 15-49, the darker the shade of pink.
The data was also available in form of ranking of regions by the number of women in the childbearing age and users could even search how many fertile women resided in their neighbourhood for the past 10 years.
"Women of childbearing age' stats released to up Korea's declining population. Somehow reminds me of the wives from 'Mad Max' #for1purpose" Kim tweeted, referring to the blockbuster Mad Max: Fury Road in which five women were used as breeding stock for the ruler.
She was one of many South Koreans who opposed the website. "I felt so angered that it blatantly showed how the government saw women's body as the country's reproductive tools, not that belonging to the woman," said Lee Min-kyung, a 24-year-old feminist writer, quoted by the Associated Press. "I felt like nothing has changed and the hatred of women that I have experienced appeared again."
At the website launch, the government presented it as a tool to increase public awareness of the country's birth rate – one of the lowest in developed countries, and to compare government benefits for having a baby or raising a child across the country.
"It was established to encourage local governments to learn and compare other governments' benefits and to promote free competition," the ministry said in the press release for the website's launch. The ministry did not reply to a request for comment after the website was shut down, the Associated Press reported.
A spokeswoman for the feminist group BWave told IBTimes UK that South Korean culture puts a disproportionate amount of attention on women's role in promoting birth rates. "The government and society treat women as a walking womb", she said.
"All women experience people telling them that they should not smoke or drink alcohol, nor sitting on a cold surface because 'they need to stay fertile to have a child.' Some men even claim that the government should implement 'compulsory pregnancy policy' to all women in their fertile age, just as a counterpart for their military service. 'This seat is for tomorrow's hero' is written on pregnant women priority seats in public transport," she described in a note to IBTimes UK.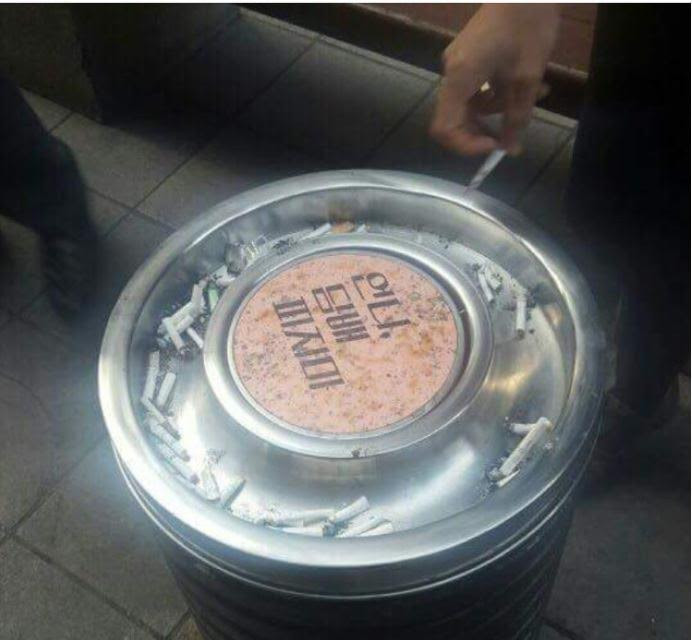 According to the group, the government website does little to address the real reasons affecting birth rates: women tend to have lower salaries than men, are at risk of losing their jobs if they become pregnant and lack financial support, as the government schemes are not compulsory and are only enforced by public enterprises and organisations.
A similar controversy about government's efforts to promote higher birth rates hit Italy earlier this year. The ministry of health temporarily took down the website created for the "fertility day", which featured an ovulation game as well as images suggesting that women were "little more than walking incubators."
The campaign was also criticised for a "racist" booklet, which featured an image of a group of white people on a beach captioned "the good habits to promote" and one of a group of people – some of whom are black, wearing hoodies and smoking what appears to be cannabis – captioned "the bad 'companions' to abandon".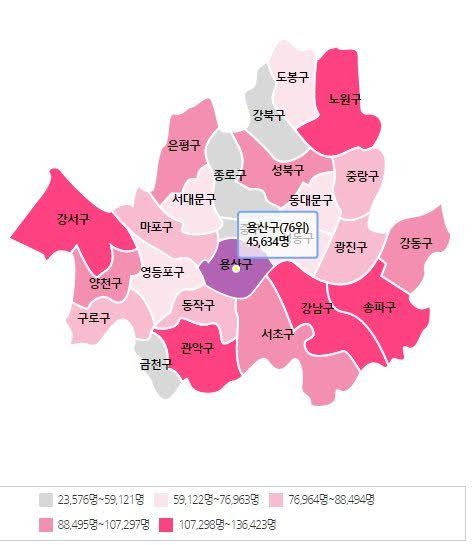 South Korea is witnessing an increasing number of women's rights campaigning groups who are fighting against sexism in the country, where a voice actress lost her job because she wore a T-shirt reading "girls do not need a prince" and where abortions are still technically illegal.
Abortion is allowed in case of serious illness, threats to the woman's or the foetus' life or rape, but only within the first 24 weeks. After that period, all abortions are forbidden, under a ban that was put in place in 1953.
Yet, around 200,000 abortions are performed every year, only 5% of which are legal, highlighting the discrepancy between the widespread practice of abortion and its strict punishment under Korean law. A woman inducing an abortion through the use of drugs or other means is punishable with up to a year in jail or a KRW 2m (£1450, $1365) fine, but men are excluded from such punishment. Doctors found performing abortions face up to two years in prison.
Pro-choice activists are demanding the full legalisation of abortion in the country. Inspired by the Black Monday protests in Poland, a coalition of groups including Womad and Women's online community union have started working together on a campaign calling for people to post pictures of themselves wearing black on social media and participating in Sunday gatherings in Seoul. Their next protest, against the government's website, is scheduled to take place on 6 January.