South Korean navy fires warning shots at North Korea vessels in disputed waters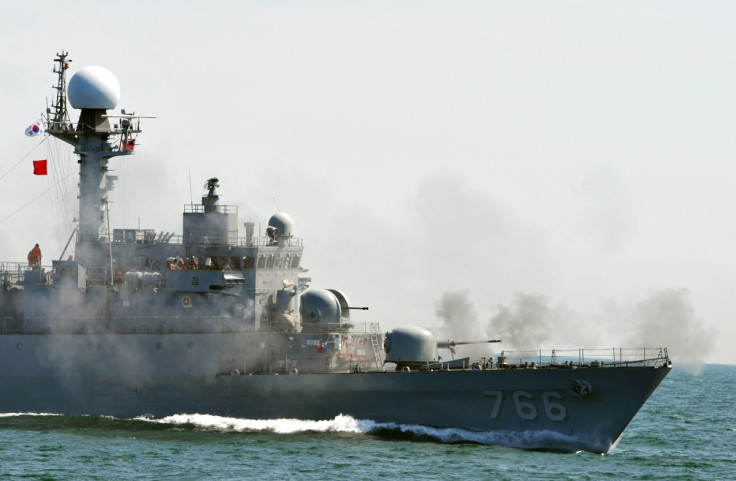 South Korea's navy fired warnings shots at North Korea's fishing boat after the vessel violated what is known as Northern Limit Line (NLL) on 26 May at 11.30pm BST. The North's fishing boat was flanked by a patrol vessel, said the navy.
At least five warning shots were fired by South Korean forces after the boats crossed the disputed maritime border in the Yellow Sea, according to Seoul's Yonhap news agency. The North's vessels quickly retreated after the warning from its rival.
For about eight minutes the North's vessels were present in what is considered to be Seoul's territorial waters.
In a similar confrontation in February – shortly after the North carried out its long-range rocket test – a North Korean patrol boat entered contested waters but pulled back after warning shots from the South.
The de facto maritime boundary has experienced serious confrontation between the two nations in the past as well. The line separating the two countries was drawn at the close of the 1950-53 Korean War, but both countries have struggled with the frontiers delimitation, ever since as they are technically still at war.
The latest encounter has come at a time when there is heightening tension in the Korean peninsula over the North's belligerent position on its military and nuclear activities.
© Copyright IBTimes 2023. All rights reserved.