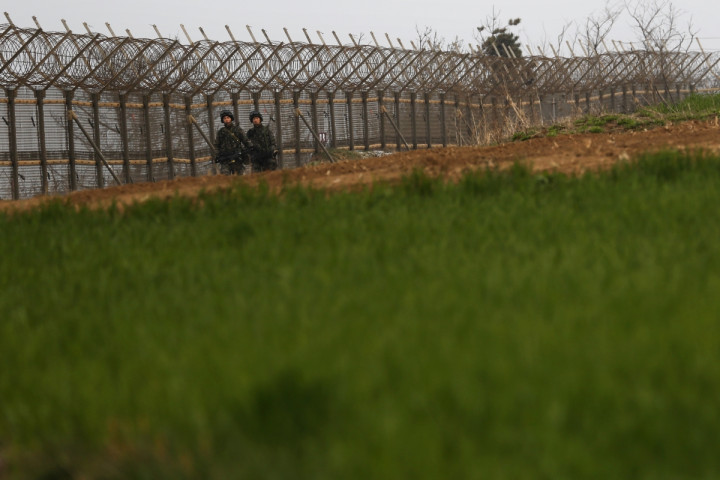 The South Korean soldier who went on a gun rampage killing five troops from his own unit has been captured alive after a failed a suicide attempt.
The 22-year-old sergeant who was on the run was apprehended by South Korean troops at about 02:44pm local time as he was attempting to kill himself with his K-2 rifle.
"He shot himself in his side but is still alive. He was taken to a nearby hospital," South Korea's defence ministry spokesperson Kim Min-seok told reporters.
Seven others were injured when the soldier, identified only by his surname Lim, turned rogue for yet-unknown reasons and opened fire on his unit members near the region bordering North Korea.
Lim, who was armed with the rifle and 60 bullets, was part of the 22nd Army Division of Goseong, Gangwon Province.
"After detonating a grenade, he [Lim] fired shots toward the barracks, killing three soldiers, and then he entered the hall of the barracks, killing two inside the barracks. We are deeply sorry to the people for causing concerns. We pray for the sacrificed soldiers and extend our condolences to the bereaved families, and will do our best to support them," Kim told reporters earlier during the weekend.