At least 50,000 people are expected to hit the streets in downtown Seoul to protest against President Park Geun-hye for the fourth straight weekend on Saturday (19 November), police said. The scandal-hit president will be questioned soon by prosecutors over a high-profile political abuse.
The local police said that masses of protesters are expected to assemble near City Hall and a boulevard in front of an old palace gate – the same venue where last Saturday anti-Park demonstration happened. Last week's public outrage was believed to be the country's largest protest since it shook off dictatorship three decades ago. Organisers claimed a pack as large as half a million turned up on 12 November protest.
On the other hand, Geun-hye's supporters are also planning to hold a protest for their leader in nearby streets around Seoul Station, increasing concerns about possible conflicts with the anti-Park activists.
The development comes after opposition parties on Thursday passed a law by using their parliamentary majority that would allow for a special prosecutor to probe the scandal and find out any of the president's wrongdoings.
Though Geun-hye's term lasts until 24 February 2018, an election must be held within 60 days if she resigns before the presidential election in December 2017.
The South Korean president is accused of political scandal and allowing her friend, Choi Soon-sil, to access government documents without authorization. Choi is accused of trying to extract large amount of money from the country's companies and is under arrest on charges of fraud and abuse of power.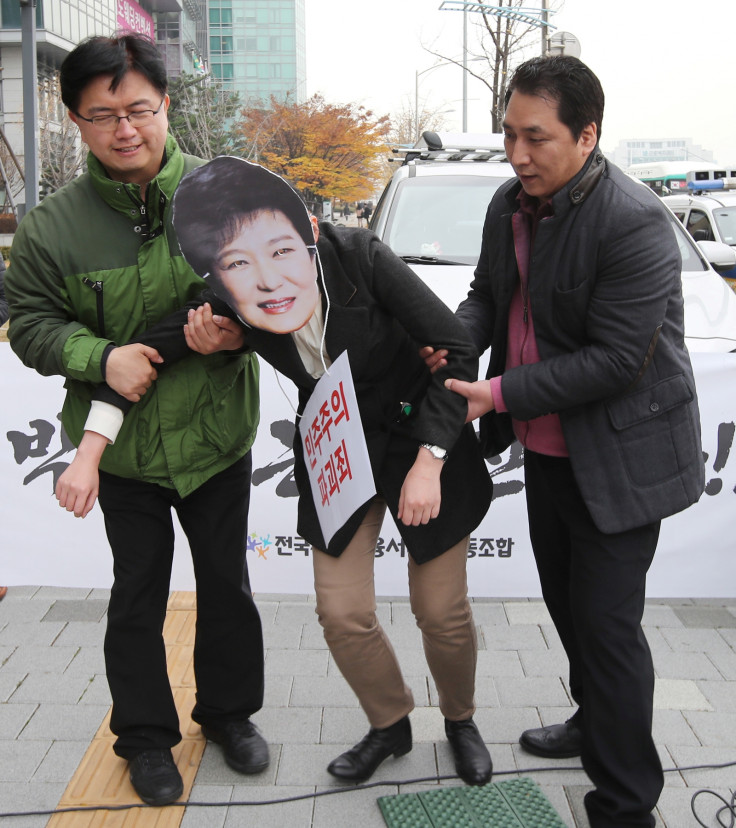 According to reports, prosecutors are planning to officially charge Choi by Sunday and are also preparing to question Geun-hye formally in the next few days.
It is said that Geun-hye's two former aides, who allegedly conspired with Choi, are also under police watch. Prosecutors are also seeking to question a music video director, who apparently used her relationship with Choi to win profitable government culture projects, and a former vice sports minister, accused of business favours and giving financial support to sports organisations controlled by Choi and her niece.