President Park Geun-hye on Tuesday, 8 November, agreed to withdraw her prime ministerial nominee amid deepening political crisis in the country. She had recently named former presidential secretary Kim Byong-joon as the prime minister, replacing Hwang Kyo-ahn.
However, with pressure mounting on her to resign from her post following the emergence of a corruption scandal involving her confidante Choi Soon-sil, the president agreed to surrender to the demands of the opposition.
"If the National Assembly recommends a new premier, I will appoint him and let him control the Cabinet," she told National Assembly Speaker Chung Sye-kyun during a meeting on Tuesday that lasted only 10 minutes. The president insisted that it was her "great responsibility to normalise state affairs".
Chung reportedly urged the president during their brief meeting to "uphold public opinion" to resolve the ongoing political crisis. "The crisis facing the president is a crisis in state governance and a crisis of the nation as a whole, and thus people are very worried. Therefore, what is most important is placating public concerns," Chung reportedly told Park.
Park faced severe criticism for appointing a new prime minister and finance minister without discussing it with other political parties. The parties demanded the appointment of a new premier take place in accordance with bipartisan agreement.
Chung is planning to hold a meeting later in the day to discuss a new prime ministerial candidate with leaders of all the three parties in the country, including the ruling Saenuri Party, Yonhap news agency reported.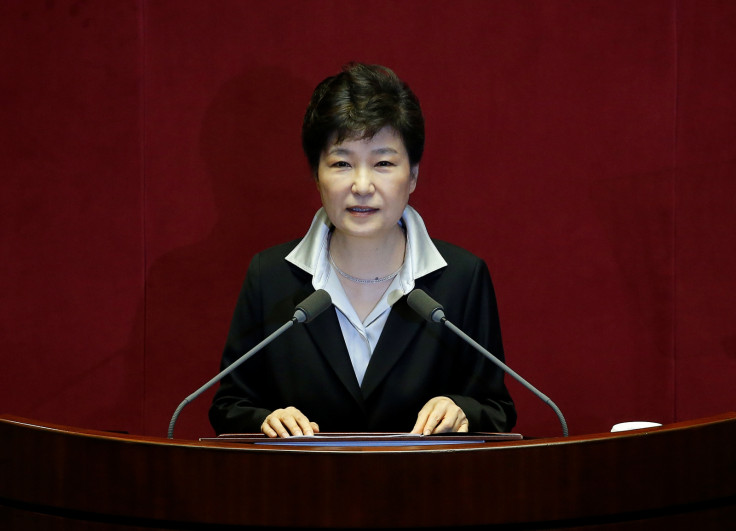 Amid the political deadlock created after the president's confidante was accused and arrested for influencing government decisions, opposition parties and some ruling party members demanded Park to create a "neutral" cabinet based on bipartisan agreement and delegate her executive powers to that cabinet.
However, a week ago, Park replaced the prime minister and finance minister in response to the demands and appointed her own nominees, which further fuelled the tensions.