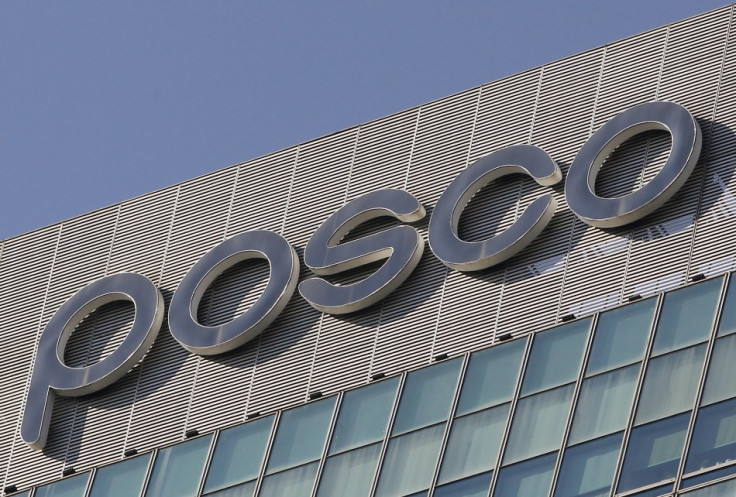 South Korean steel giant Posco has suspended its $12bn (£7.7bn, €11bn) project in eastern India as it faced delays in various regulatory approvals, in a major blow to the Narendra Modi government, which is looking to revive the country's manufacturing sector.
The project, that includes a 12 million tonne gigantic steel plant in Odisha, was viewed as the largest foreign direct investment (FDI) in the country so far. The company signed a memorandum of understanding with the government in 2005 for the investment, but the proposal made little progress amid issues related to iron ore mining lease and land acquisition.
"We are tentatively suspending the Odisha (India) project due to lack of any progress," Posco Chairman and CEO Kwon Oh Joon said at an investor event in Seoul.
"Business conditions at home and abroad have changed due to drop in global steel demand, growing deficit of subsidiaries, which have led us to come to a conclusion that we must step up our reform efforts."
The company's India spokesperson, however, denied rumours that it was quitting the country.
"Due to no progress in the project area, much of office space was lying vacant in Odisha. It was decided to renovate the office space to a smaller area," the spokesperson said.
The move comes as Posco looks to reduce 30% of its overseas business under a restructuring programme.
Land acquisition for the steel plant has been a major headache for the company, as the government is yet to decide on a bill that will lay out rules to acquire land for developmental purposes.
While it entered into the agreement with the state government, Posco was promised high-grade iron ore mines for its raw material needs. However, the government was unable to do as the Supreme Court blocked iron ore mining in a number of states following a corruption scandal.
Now, the company has to follow new bidding rules for iron ore mining licences in order to go ahead with the project.